Cuba's Beach Stays
Thinking of taking a break on one of Cuba's fantastic beaches as part of a larger tour or in isolation? And why wouldn't you? With clean, fine sand and warm azure waters, not to mention the chance for superb snorkelling, Cuba's beach stays are world famous. But where exactly should you throw down your towel? Here we outline all you need to know about Cuba's top beaches: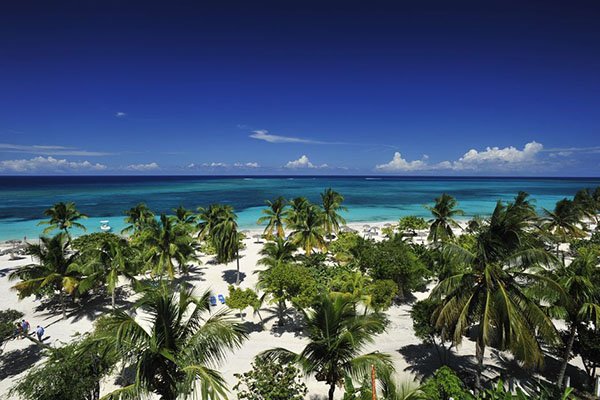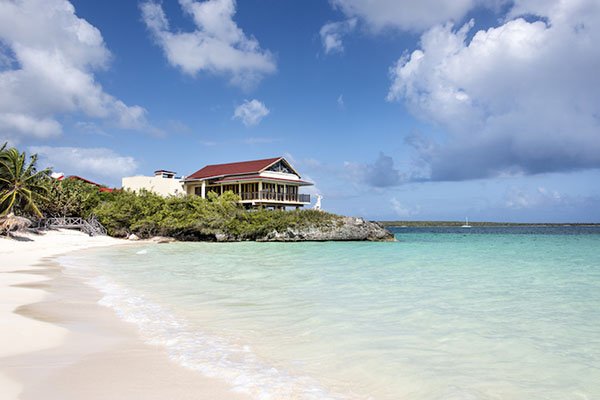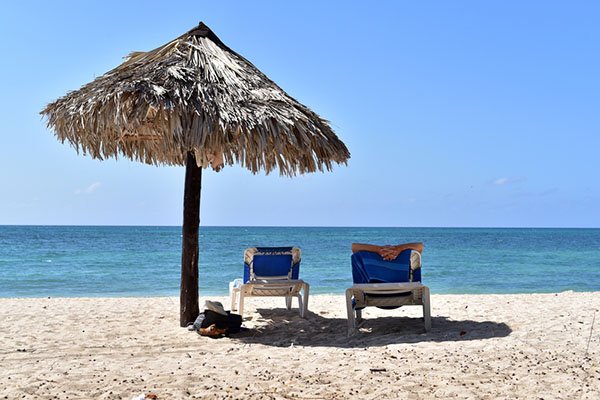 Varadero
• 2 hours from Havana by road • Resort, hotel and casa accommodation • Perfect for relaxing & wildlife lovers Perhaps the best well known of all Cuba's beach stays, Varadero is situated on the thin Hicacos peninsula jutting out into the Strait of Florida from Cuba's north coast. It's just two hours and 90 miles by road from Havana. Because of its proximity to the capital is has become Cuba's largest resort stay area, with several all-inclusives to choose from, making it feel too touristy for some visitors. However, the beach itself is pristine white sand bordered by lush tropical vegetation that is the home to much of the region's endemic wildlife. There are also hotel and casa particular accommodation options available if a resort isn't for you.
Jibacoa
• 1.5 hours from Havana by road • 3 & 4* resort accommodation • Perfect for snorkelers and divers Even closer to Havana than Varadero, at just 1.5 hours and less than 40 miles away by road, Jibacoa is also a more relaxed option, having started life as a simple fishing village. Backed by lush green hills, Jibacoa it something of a must for nature lovers, and those seeking out an authentic Cuban rural retreat. It is also one of Cuba's best diving and snorkelling destinations, with an impressive coral reef just a few meters offshore, making diving and snorkelling a possibility without the need for boat trips. If there is a downside it is that there are just two accommodation options: an adult-only 4* resort, and a cosy 3* resort with a more informal ambience.
Maria la Gorda
• 5 hours by road from Havana • 3* hotel accommodation • Perfect for snorkelers, divers and bird watchers Maria la Gorda is a remote choice for a beach stay, for those seeking out solitude in simple surroundings. Accommodation is limited to a single 3* hotel made up of wooden cabins connected by walkways. For meals you have the option of 2 restaurants. At 5-6 hours (190 miles) from Havana by road, in the southwest of Cuba, the draw is the dive centre and some great diving and snorkelling opportunities amid colourful corals. It's also a great destination for bird lovers, with the bee hummingbird – the smallest bird in the world – present nearby, as are Royal Terns and several Warbler species.
Cayo Levisa
• 2.5 hours by car and boat from Havana • 2* hotel accommodation • Perfect for snorkelers and divers A small, beautiful island in Cuba's western Pinar del Rio Province, Cayo Levisa is only accessible by a twice-daily boat from Palma Rubia. This journey takes around 30 minutes, while the car ride from Havana, 150km away, lasts approximately two hours. Its northern coast attracts visitors due to its clean white sands, however its southern shore is an inaccessible mass of mangroves. Part of the Colorados Archipelago coral reef, it has several snorkelling and diving sites dependent on diver experience, and is well-known locally for its black corals. There is just one (2*) hotel on the island itself, made up of around 20 cottages.
Zapata Peninsula
• Just 3 hours from Havana by road • Hotel and casa accommodation • Perfect for tranquillity Comprising Playa Giron (better known internationally as the Bay of Pigs) and Playa Larga, the Zapata Peninsula is another relaxed and quiet beach stay option. The beach may not meet the standards of those at Varadero or Jibacoa, however the snorkelling is excellent and the ocean calm, making it a good choice for beginners and families alike. 150km from Havana, it takes around 3 hours to reach the Bay of Pigs by road. You'll find Playa Larga at the north end of the bay, close to Buena Ventura village. Several casas have beach access here, while a good number of mid-range hotels also exist in the area.
Playa Ancon
• 4 hours by road from Havana • Luxury resorts, hotel and casa accommodation available • Perfect for nature lovers Although Playa Ancon has limited beach-side accommodation, its proximity to Trinidad (less than 10 miles away) makes it appealing for day trips as well as longer stays from Havana and elsewhere. It is a 4 hour, 200 mile drive from the capital to its beautiful ribbon of white sand. On the Sancti Spíritus iridescent Caribbean shoreline, Playa Ancon is often considered the finest arc of beach on Cuba's southern coast. There are 3 luxury resorts, as well as more modest hotel and casa options for those on a tighter budget. Shrubs and trees come right down to the shoreline, giving Ancon a very natural vibe, while the waters are as warm as they are gorgeous to look at.
Cayo Santa Maria
• 5 hours by car from the capital • Resorts, high end hotels and casa accommodation • Perfect for families and bird watchers Many of the beaches on the small island off Cuba's north coast are backed by the lush tropical vegetation of the Cayo Santa Maria Wildlife Refuge, the home of bird species including the endemic Cuban Trogon. The island has a number of restaurants, bars, and handicraft stalls at the Pueblo La Estrella complex, and dolphin shows at the delfinario. Another great benefit of Cayo Santa Maria is its connection to Cuba's main landmass by a 30 mile causeway from the coastal town of Caibarien, meaning no need to leave your vehicle and head onto a boat. The Cayo is approximately 250 miles, and 5 hours from Havana by road. Casas, higher end hotels and resorts can all be found here.
Cayo Coco
• 6 hours by road, a short hop by air from Havana • Resort accommodation • Perfect for snorkelers and divers Cayo Coco is a tropical island that forms part of the Jardin del Rey island chain, off the north coast of central Cuba. Its 15 mile length of white sand beaches as well as its coral reefs are well known, meaning there are numerous all-inclusive resorts on its northern shore. The cayo has several natural lagoons that are the home of birds such as white ibis – locally known as the coco (or coconut) bird – and flamingo. If you don't fancy the 6 hour, 320 mile drive from Havana, Coco has its own international airport, Jardines del Rey Airport.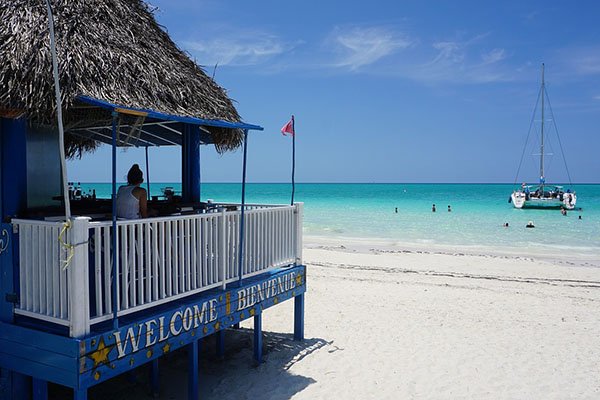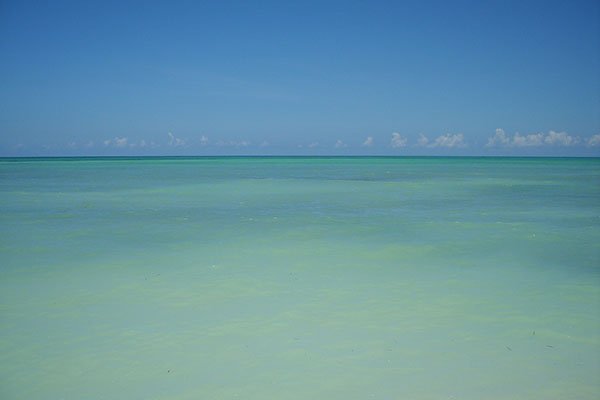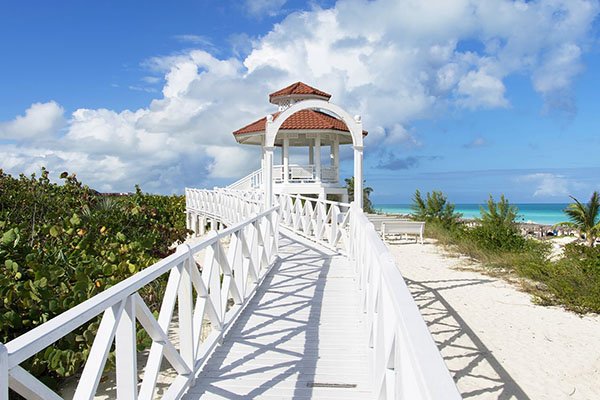 Guardalavaca
• Fly to nearby Baracoa in 2 hours 20 minutes • Hotels, resorts and casa accommodation on offer • Perfect for young families & history addicts A resort town on Cuba's northern coast, Guardalavaca's fine beaches included that of Esmeralda and Pesquero. Its clear warm waters contain a large offshore coral reef and abundant wildlife to attract divers and snorkelers alike. Younger families will love the dolphins and sea lions at the Cayo Naranjo Aquarium in another bay to the west of town, while history buffs will find the Chorro de Maita Museum and its displays of pre-Colombian artefacts and skeletons fascinating. 500 miles and 10 hours by road from Havana, you might prefer to the nearest airport at Baracoa. The area is dotted with both 3* and 4* hotels and 5* resorts. There are also 3 small casas of one and two rooms on the beach.
Playa Paraiso
• 1 hour from Havana by air • 3* and 4* hotels • Perfect for relaxing Paradise Beach on Cayo Largo is as far away from commercialisation and mass tourism as it is possible to get perhaps anywhere in the Caribbean. It has an extremely laid-back vibe, friendly atmosphere, and astounding natural beauty that will make you feel like you've ended up on an untouched desert island. Welcoming to all arrivals, it is one of Cuba's most gay-friendly beaches, and even has a clothing optional section of beach set aside for naturists. A cluster of 3* and 4* hotels are located several minutes' drive away from the beach, meaning you'll have to resort to the taxis that connect the two, but this does of course add further serenity to the beach itself. Several daily flights lasting about an hour connect Cayo Largo with the Cuba capital.
Cayo Guillermo
• 50 minutes by air to Cayo Coco • Hotels and resorts • Perfect for fishing and diving The 2.5 miles of Playa Pilar on Cayo Guillermo island (west of Cayo Coco) is another quiet beach stay option for those seeking out a place to relax without interruption. It's also a great destination for deep-sea fishing and diving, with the waters below the surface home to giant fish including marlin. Above the waters, 12,000 flamingos call the island their home, making a spectacular view for visitors. The majority of hotels and all-inclusive resorts are located on neighbouring beaches, namely El Medio and El Paso. It's a 350 mile, 6.5 hour drive from Havana, or just a short flight to Jardines del Rey Airport on Cayo Coco.
Punta Francés
• 1 hour flight plus 1 hour by road from Havana • Mid-range hotel accommodation • Perfect for snorkelers and divers You'll find the beaches of Punta Francés in the south of Cuba, on the island of Juventud. Your typical desert island getaway, the island was home to pirates and privateers including Britain's Francis Drake and Henry Morgan between the sixteenth and eighteenth centuries. It even acted as the inspiration for the pirate-filled antics of Robert Louis Stevenson's Treasure Island. Today, the white sand beaches are just as impressive. Though still very much under the tourist radar, it is making its name as a great destination for snorkelers and divers due to its amazing coral reefs. 115 miles from Havana by air, you'll find a handful of mid-range hotels.
Playa del Este
• Minutes from Havana by car • Hotels and resorts available • Perfect for a Havana getaway and partying The name for a series of golden beaches, Playa del Este begins just 12 miles from Havana, with Playa Bacuranao, and stretches for around 8 miles in total. Not surprisingly then, the beaches here are popular with Havana locals. Their busiest times are on weekends and public holidays, so you might well end up with the beach to yourself during the working week. Despite the influx of beach users, the area still maintains its traditional rustic feel, and makes for a great quick getaway from the hustle and bustle of the capital. Budget and luxury hotels and a number of resorts exist, saving you the need of travelling between the beach and the city.
Cayo Sabinal
• About an hour by air from Havana • Casa accommodation • Perfect for relaxing and nature lovers A white sand beach cay, Cayo Sabinal is another of Cuba's quieter beach stays, as far removed from Havana's Playa del Este as you can get. The aim here is nothing less than total serenity, which is something of a relief after the 5 mile bumpy dirt track that leads to the beach. Sign posts mark out Cayo Sabinal from the main road. Nearby woodland is home is wild horses and deer. Like Cayo Guillermo, it's a 350 mile road journey from Havana, or just a short flight to Jardines del Rey Airport. There are no hotels, but several casas on the island.
Playa Maguana
• 2 hour 20 minutes to nearby Baracoa by air • Hotel and casa accommodation • Perfect for seclusion Baracoa, on Cuba's eastern coast is just about as far from Havana as you can get (the capital is 13 hours and 600 miles away by road, but Baracoa's domestic airport has daily flights lasting just over 2 hours). Yet, it has some fantastic sandy bays, from Playa Maguana to Playa Duaba and Bahia de Baracoa. Maguana lies a short drive northwest of the town, with a bumpy track leading to the beach, where a tangle of undergrowth gives way to the fine bleached sand of a secluded cove. The beach shacks offer the freshest of fish, while the city has a growing number of very well-rated casas, and a hotel right on the beach.
Playa Santa Lucia
• 40 minutes by air from Havana to Camaguey and then 2 hour drive • Hotel and resort stays • Perfect for underwater exploration At 15 miles long, the beach at Santa Lucia competes with Varadero to be not just Cuba's longest stretch of unbroken sand but also one of its best. Situated on the north coast near to the town of Camaguey, it is 500 miles from Havana, meaning it will take you roughly 7 hours by road (or 40 minutes by air). But it is well worth the journey, with a very accessible coral reef just offshore making it the perfect destination for snorkelers and divers. You'll often have the beach to yourself, giving it something of a desert island idyll feel, while accommodation has the air and atmosphere of a cheery holiday camp. Hotels and resort stays are both available.