Trinidad is perhaps Cuba's best-preserved colonial city. One of the earliest settlements founded by the Spanish after the arrival of Christopher Columbus no less, it rose to prominence thanks to the sugar and tobacco industries that developed in the surrounding region.
A UNESCO World Heritage Site, the city is not only a place in which to wander the cobbled streets gazing at the intricacies of its surviving colonial architecture, but also to get further afield with hiking in Trinidad Cuba – there's perhaps nowhere better on the island. It can be said that the only way to experience Trinidad at its best is to slip on a pair and walking boots and a daypack.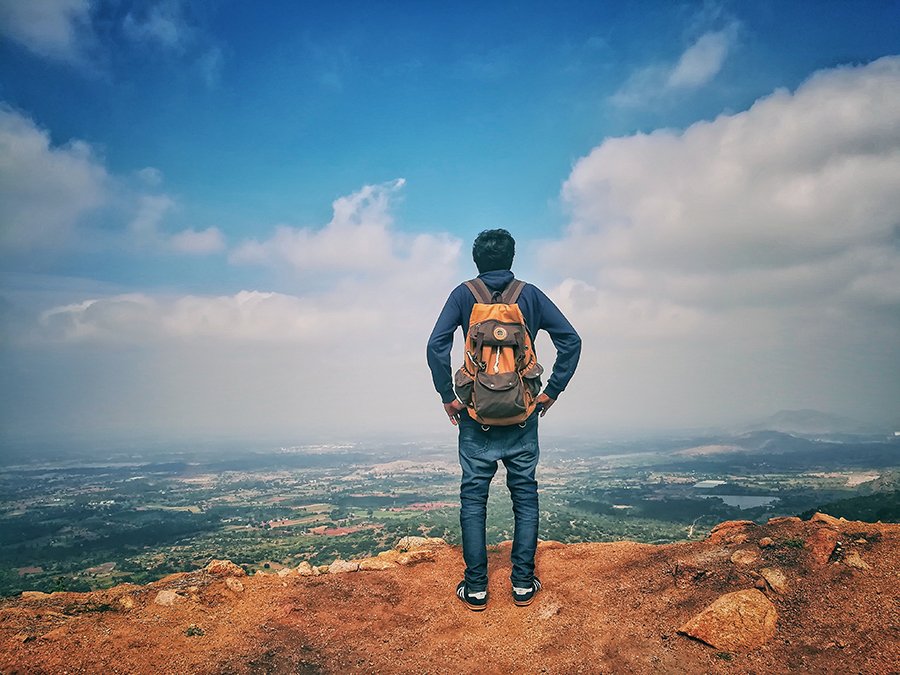 Top Trinidad Cuba hiking opportunities
Topes de Collantes National Park
Located within the Sierra del Escambray mountains, Topes de Collantes National Park (and its third highest peak, which goes by the same name) is surrounded by an incredible vista of misty mountain tops and the verdant vegetation of thick pine forest that just begs to be explored on foot. Delve even a little into this 175 square kilometre wonder of Cuba and you'll find crystal clear pools below tumbling cascades, caves thousands of years old, and an incredible diversity of flora and fauna, including the tocororo, Cuba's national bird. It's also a superb place in which to cool off after a day or two in the sun-baked streets of Trinidad.
Thankfully the national park has some set trails that make its exploration all the easier. The Salto del Caburni Trail is perhaps the best known and used. At just 8 km in length to complete the round trip, it doesn't require huge levels of fitness, although there are steeper sections for which previous hiking experience is recommended. It begins at the Casa de la Gallega, a graffiti-covered building serving basic lunches, before passing through eucalyptus forest that is also home to 40 different varieties of coffee plant. The reward for all this effort is a waterfall of the same name, where the cool waters gush spectacularly down almost 65 m, and where its possible to bathe in one of a number of swimming holes which result.
Another 8 km round trip worth considering as an alternative is the trail to the Salto Vega Grande waterfall, while for those looking for a shorter trek, the route to La Batata is just 3 km in length, but takes in some wonderful vistas, and natural pools of the local river-cave system along the way.
How to do it
While there are hotels in the village of Topes de Collantes itself (also named after the national park) with facilities extending to therapeutic spa treatments, we'd recommend sticking with the colonial splendour of Trinidad itself when it comes to accommodation.
Visitors can either hire a car to reach the trail heads, or opt instead for a professionally organised tour. Public transport should not be relied upon. If you're not used to hiking, we'd also recommend using a guide, since some of the trails are not always perfectly marked.
Valle de los Ingenios
To explore more of what made Trinidad the culturally and architecturally rich city that it is today, there's no better place to head for hiking in Trinidad Cuba than the Valle de los Ingenios – the Valley of the Sugar Mills. This area was the most productive region for growing sugar cane in Cuba, and it was during the eighteenth and nineteenth centuries that the valley was turned into a vast series of plantations to help meet the world's demand for the white stuff.
Having once supported 60 independent mills, this UNESCO World Heritage Site includes a number of worthwhile places of interest that can be explored as part of a hike rather than returning to a vehicle for each new location. It contains a mixture of ruined and intact mills ripe for exploration. The most intact is perhaps Manaca Iznaga, for here not only the plantation house still survives, but also barracones (slave quarters) and the mighty 45 metre high Iznaga Tower. Built in 1845 as a bell tower, it now offers fantastic views over the surrounding region from the top.
How to do it
Just a few minutes away from Trinidad by road, the Valle de los Ingenios isn't hard to get to even if relying on public transport. While prone to breakdowns and not always running, a steam train that dates back more than a century leaves Trinidad for Manaca Iznaga at around 9.30 am with the return journey occurring around 1.30 pm. It's a 30 minute, beautifully atmospheric, ride. There's a tourist-orientated bus, which although not luxurious, is certainly not the worst of Cuba's rundown bus network, should the train be out of service. Alternatively, you should be able to take a taxi there for around $40.
Also don't miss…
While in the area of Trinidad it would be a travesty to miss Playa Ancon, a scenic stretch of sand just 13 km outside of the city – which you could of course hike to, with the promise of a refreshing dip in the ocean at the end. Made of stunning white sand, there are more than 30 snorkelling and diving locales offshore.
Alternatives to hiking in Trinidad Cuba
Looking for more hiking opportunities in Cuba, further afield than hiking in Trinidad Cuba? Why not take to the hills around Vinales, home to Cuba's tobacco growing industry? A series of official and unofficial trails, including former bandit paths, lead through the rolling hills and into the mountains. Guides can be booked in town.
If you're in the country's far southeast, you could also consider hiking through the lush (and humid!) rainforests of the Alejandro de Humboldt National Park, another of Cuba's UNESCO World Heritage Sites. Spanning 685 square kilometres of thick vegetation, you'll want a guide, which can be organised in the nearest town of Guantanamo.