Creating an accurate budget for a vacation is important because it means you can have a laid-back and stress-free time away without the need to worry about every cent you spent on the road. A visit to Cuba is certainly no different in this regard, particularly given the country's limited use of credit and debit cards, and lack of ATMs in some locations. In a nation where you'll be paying for almost everything with cash you've brought with you, you definitely need to ask the question: how much money to take to Cuba for 2 weeks!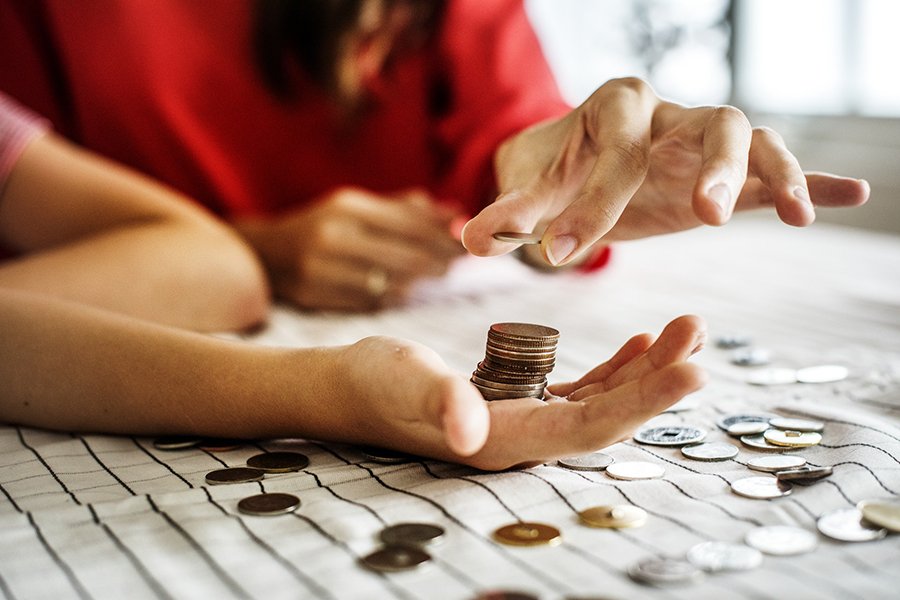 While everyone spends differently on vacation, opting for different classes and accommodation or transport for option, here we outline the amount you'll need to ensure an enjoyable and worry-free fourteen days on the island.
A note on currencies
Unusually, Cuba has two different currencies. Locals use the Cuban Peso (CUP), while visitors are only ever supposed to use the Cuban Convertible Peso (CUC). Prices are vastly different between the two, which is something you'll simply have to accept. Calculating prices is relatively easy however, since the CUC is pegged 1:1 to the US$. Having said that, we'd recommend taking Euros or Pounds Sterling even if heading to Cuba from the States to avoid massive fees and exchange rates placed on the dollar. We have our prices in US$ as a result.
How much money to take to Cuba for 2 weeks' accommodation
Many Cuba's hotels are owned (or part owned) and run by the central government in Havana, and often have mixed reviews among travellers. The good news is that over the past few years the government has permitted the development of the casa particular system of homestays. Rather like bed and breakfasts in other parts of the world, casas are small, unique establishments of just a handful of rooms, generally run by a family. They give a great insight into the real Cuba and offer a unique cultural experience.
Originally rather basic – but always spotlessly clean – there is now a full range of casas developing catering for everyone from budget-conscious travellers to those looking for a little more luxury. At the lower end of the range, $35/night will get you a private room with attached bathroom practically anywhere on the island.
Food and drink
Casas are also an exception place to enjoy good food and drink. Many will be happy to provide you with breakfast, lunch, or dinner at an additional cost of around $5 for breakfast and $10 for an evening meal – which might well consist of three large courses for the money!
The best alternative to your casa are the paladares, the small locally run private restaurants that serve residents and visitors alike. Though they can be difficult to identify at first (keep an eye out for a small cardboard price list), they provide another way of enjoying authentic Cuban cuisine in a fantastic atmosphere which won't break the bank. You can expect everything from traditional stews, to pizzas, and burgers for prices starting at just a couple of dollars.
We should also mention alcohol. As the home of rum, the spirit in incredibly cheap in Cuba, so this is the place to enjoy an evening sipping cocktails, as each one will cost you just one or two dollars!
All in all, we'd budget $15-30 per day on food and drink to answer the question of how much money to take to Cuba for 2 weeks. You will of course spend more at more upmarket paladares.
Transport
If you're heading out and around the island transport will be another of your biggest layouts. Tourists are expected to use more expensive Viazul buses (that are also cleaner, more punctual and safer too). Many bus drivers simply won't let you board a non Viazul bus, and getting any information about them as a visitor can be next to impossible. Buying tickets from the Viazul office in each town is easy though.
Alternatively, you could try making use of a taxi collectivo, or shared taxi. These vehicles are often slightly cheaper than Viazul buses, and have the advantage that you don't have to head to out of the way ticket offices. If you're staying at a casa, the owners are sure to know a collectivo driver and will help you sort out any journeys. As a rough guide, getting from Havana to Vinales by taxi collectivo will cost in the region of $20. How much money to take to Cuba for 2 weeks of transport? Obviously it depends on the amount of traveling and touring you're planning on doing, but we would recommend somewhere in the region of $150. If you wanted to use private transportation throughout your stay you can expect to pay upwards of 60 cents per kilometre.
Excursions and Activities
There's sure to be some excursion or activity you'll want to do while in Cuba, whether its riding through the streets of the capital in one of its iconic vintage American cars, exploring the lush countryside around Trinidad on foot, or discovering the country's revolutionary history with the help of a guide in Santa Clara. Excursions can range from 1-5CUC for a museum visit to a lot more depending on the activity.
An overview
Totting up our figures gets you to the nice round number of around 40CUC to 50CUC per day per person excluding airfares and visas. As we're already mentioned, people like to spend their money while on vacation in different ways, and it could cost more (or less) than this depending on how you like to eat, drink and shop.