While Havana is positively full to bursting with places to visit, from the 500-year-old UNESCO-listed Old Town to the triumphs of communist propaganda and everything in between, visitors that forget about the sights and delights of the rest of the island do so at their peril. Whether just sitting on the bounds of the capital, or further afield, there are a huge number of worthwhile places to visit in Cuba outside of Havana. To help you decide between them all, we've put our heads together and come up with what we believe to be the top 5 places to visit in Cuba outside of Havana!
1.Head out to Finca Vigia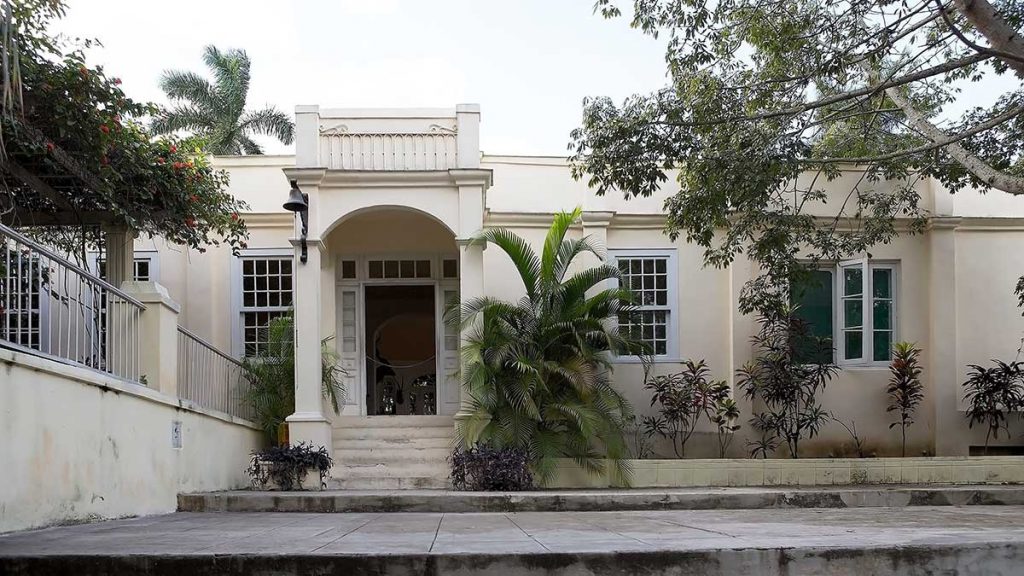 Lying on the outskirts of Havana, Finca Vigia was the home and work place of one of America's greatest sons for close to a decade. Translating from the Spanish as Lookout Farm, it was here that none other than Ernest Hemingway drafted some of his most important works, including The Old Man and the Sea about a fisherman fighting his catch, and which contributed to the author being awarded writing's highest accolade – the Nobel Prize for Literature in 1954. Even if you don't consider yourself particularly literary, the farm house offers a great insight into the lives of expats and Cuba's upper classes before Fidel Castro came to power in the late 1950s and swept away the old ways of doing things – seizing Hemingway's home in the process. Once dilapidated, the Cuban authorities have gone to great lengths to restore the house to its former glory, and while visitors aren't allowed inside, they can admire Hemingway's personal belongings – furniture, hunting trophies, and his vast library of books, from its large windows, making it definitely a place to visit in Cuba outside of Havana!
2.Take the slow train to Hershey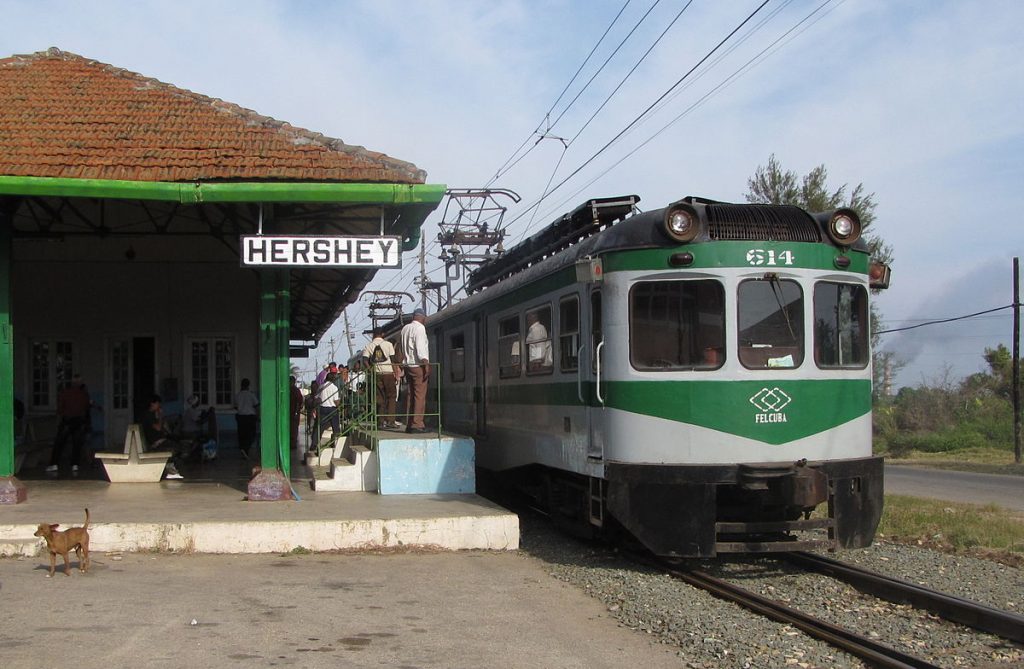 One of the most romantic, if not necessarily practical, means of leaving Havana is aboard the aging workhorse that is the Hershey train. Connecting the capital's Casablanca suburb with the town of Matanzas 92 kilometres away, it was originally constructed by the giant American confectionary company to transport raw sugar cane from its fields to its factory. Not your ordinary rail journey, this short stretch of line is the only remaining section of electrified rail anywhere in Cuba. But far more importantly from the point of view of visitors to the island, it winds and weaves its stately way through simply glorious countryside towards Matanzas, via the colourful town of Camilo Cienfuegos, better known still as Hershey. If you make the full journey to Matanzas, be sure not to miss Bellamar Cave, one of Cuba's largest at 750 metres, and full of stalactites and stalagmites. Do so and you'll soon see why the slow train to Hershey has made it onto our list of places to visit in Cuba outside of Havana.
3.Relive the events of the Bay of Pigs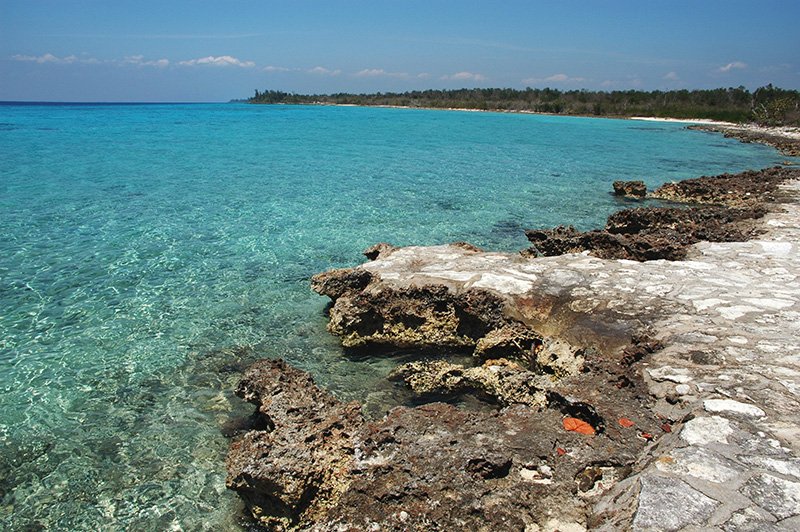 Further afield still, the name of the Bay of Pigs will trigger a jolt of recognition in anyone of a certain age. This beautiful bay would be one of our top places to visit in Cuba outside of Havana for the excellent palm-brushed white sand beach of Playa Girón and the snorkelling adventures that can be had among myriad fish species just offshore. But the Bay of Pigs also played an important part in the modern history of communist Cuba. Not long after Castro had declared victory in his revolution against the dictator Batista, somewhere in the region of 1,500 anti-Castro Cuban exiles backed by the US and trained by the CIA landed in the warm shallows here in an attempt to retake the island. It was an embarrassing failure for the US – their first in Latin America – and while the museum may be light on English explanations, the objects that have been kept, alongside a knowledgeable guide, are enough to tell the story of this extraordinary time in history.
4.Go French in Cienfuegos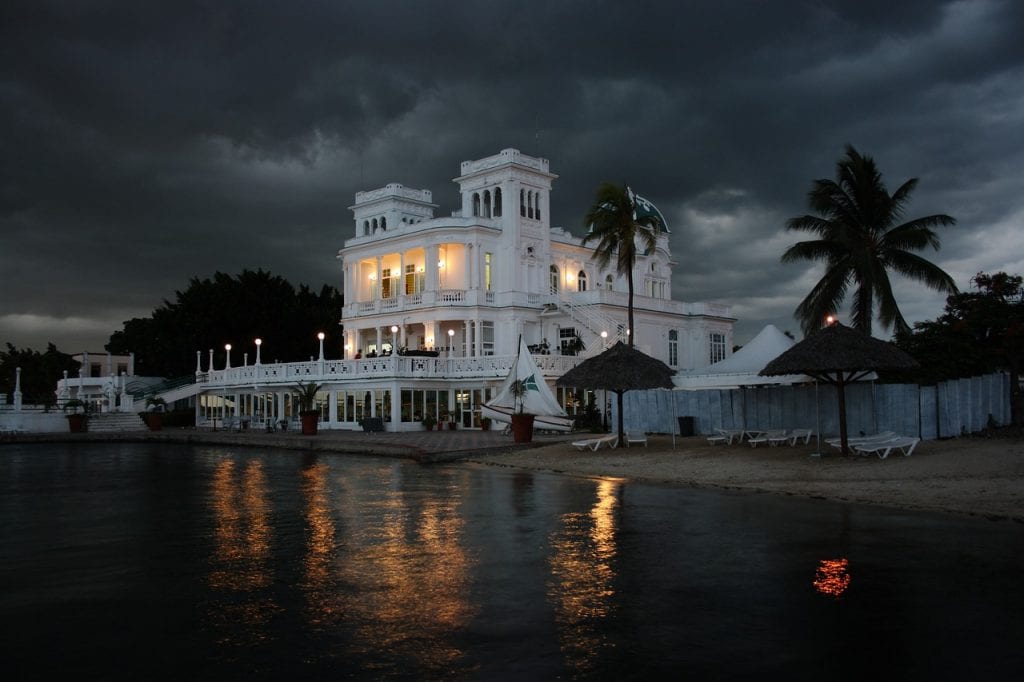 If you decide to visit only one city outside of Havana, Cienfuegos has to be right at the top of your list due to its unique foundation in 1819 by French, rather than Spanish, colonists. Coming from both the then French territory of Louisiana and also from the mother country herself, the early French settlers in Cuba sought a freedom they couldn't find at home. The result of their hard work is a Cuban city that still manages to offer up a distinctly Francophile air. The wide boulevards lined with balcony-clad buildings have the faintest resemblance to Paris for many, while its origins also lie in the names of many of its street and park names. While visiting, be sure to check out the Tomás Terry Theatre's dramatic interiors, and the eighteenth-century Castillo de Jagua, which lies on the opposite side of Cienfuegos bay.
5.Take to the fields of Vinales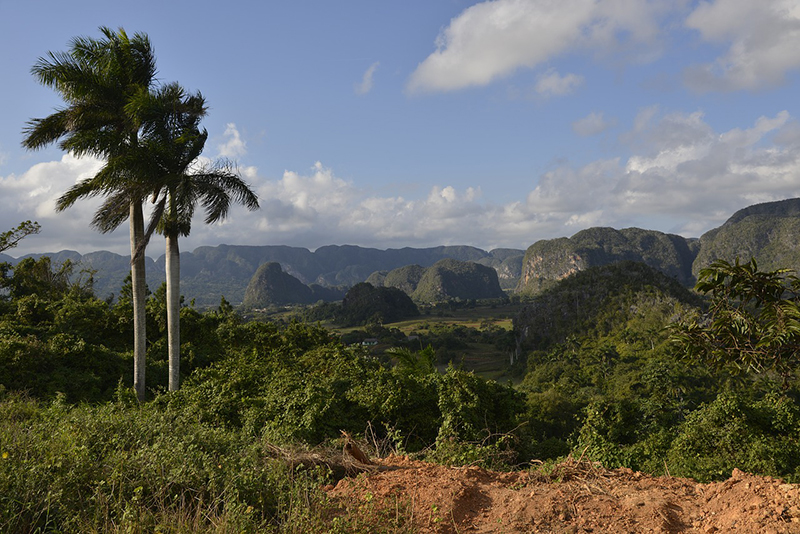 If you've ever wondered where all the tobacco for Cuba's world-famous cigars come from – so desirable they have been smoked by everyone from President John F Kennedy and British Prime Minister Winston Churchill (and not to forget Fidel of course) – then now is your chance to find out. Vinales is a small township of people surrounded by stunning landscapes. Abundantly fertile, its ground is used to grow all manner of crops, not least the tobacco plants whose leaves are then dried in special drying houses before being packed off to the cigar factories. Plenty of paths make their way through these wonderful surrounds, making VInales an ideal destination outside of Havana for those who enjoy hiking or cycling. Visitors will also undoubtedly notice the strange protrusions of rock erupting from the ground known as magotes. The most famous of these is undoubtedly the Mural de la Prehistoria, whose bright colours depicting evolution run for 120 metres across magote Pita.
Places to visit in Cuba outside Havana
There is no shortage of places to visit in Cuba outside of Havana, meaning the difficulty for visitors can be on deciding exactly where is best to spend their time. Our guide to the top 5 places to visit in Cuba outside Havana has hopefully shed some light on the options!