Everyone loves a good festival right? So here we have the 8 best festivals In Cuba that you need to know about!
There's something about warm sunny weather that can easily put you in the mood for a good festival. Whatever it's a celebration of. Music, dance, or food – there's just something magical about indulging your senses. Festivals in Cuba are numerous maybe because it's warm and sunny for most of the time? But you don't need to wait for the summer months to get your festival groove on. There are so many Cuban festivals on offer it's difficult to decide which ones are worth your time. Not to worry – we've got you covered. So let's take a look at some of the best festivals on offer in Cuba.
1. Carnival Time!
Cuban Carnivals may not be as well known as the carnival in Rio de Janeiro. But Cuba's carnivals are better in so many ways. There are crowds, but you won't feel like a sardine when you're enjoying a Cuban carnival. There's everything you would expect, with street floats, spontaneous dancing, and music everywhere. The biggest (and arguably best) carnival takes place in Santiago de Cuba in late July. If you still have carnival fever, then head straight to Havana afterwards. Their carnival starts in early August. Almost immediately after the festivities in Santiago de Cuba come to an end.
2. Definitely Not Hollywood
Cannes, Toronto and Berlin all have well known film festivals. Yet one of the most remarkable film festivals in the world is one of cinema's best kept secrets. The rustic town of Gibara is home to the annual Festival de Cine Pobre. The Festival of Poor Cinema is a festival that showcases low budget independent movies. You'll see weird and wonderful movies all produced on a shoestring budget. Films that definitely won't be competing with Hollywood blockbusters at your local cinema.
3. All That Havana Jazz…
You wouldn't necessarily associate jazz with an island paradise, but Cuba does it amazingly well. The Havana Jazz Festival is in fact one of the most popular festivals in Cuba, playing host to both local and international artists. Held each December in venues across the city, the festival is basically a celebration of all things jazz, and you can see dozens of performances during its four day run. There's a lot of traditional jazz, as well as numerous artists who specialise in Afro-Cuban jazz, which is jazz intermingled with seductive Cuban beats.
4. Ballet in a Beautiful Building
Lovers of classical dance flock to Havana every two years for the Ballet Festival, held in the transcendent surroundings of the Great Theatre of Havana (Gran Teatro de La Habana). One of the few festivals in the world dedicated exclusively to ballet, it's also the oldest, having been around since 1960. Dance companies from across the world perform in the festival, which is held in October and November. The next scheduled festivals will take place in November 2023.
5. The Havana Biennial
Not everything has to be a competition, although most global biennial art exhibitions seem to be. This is not the case with the Havana Biennial, which is amongst the most prestigious festivals in Cuba. It's a non-competitive event. It's designed to showcase artists who are traditionally underrepresented on the the global stage. Artists from anywhere can submit work. However the festival places an emphasis on arts practitioners from Latin America and Africa. The festival is held roughly every two years, just like the ballet festival, although the months and years can change.
6. Cucalambeana Day: Las Tunas
Held from June 28 to 2, 2023, the festival is a celebration of traditional Cuban culture. Events include Flor de Birama. Basically it's a provincial beauty contest in the old style. But not quite like Miss Universe! The festival originated in the 60's. It was in honour of the 19th century Cuban poet, Juan Cristóbal Nápoles y Fajardo, also known as El Cucalambé. So fittingly there's a poetry contest too.
7. At Christmas:Parrandas de Remedios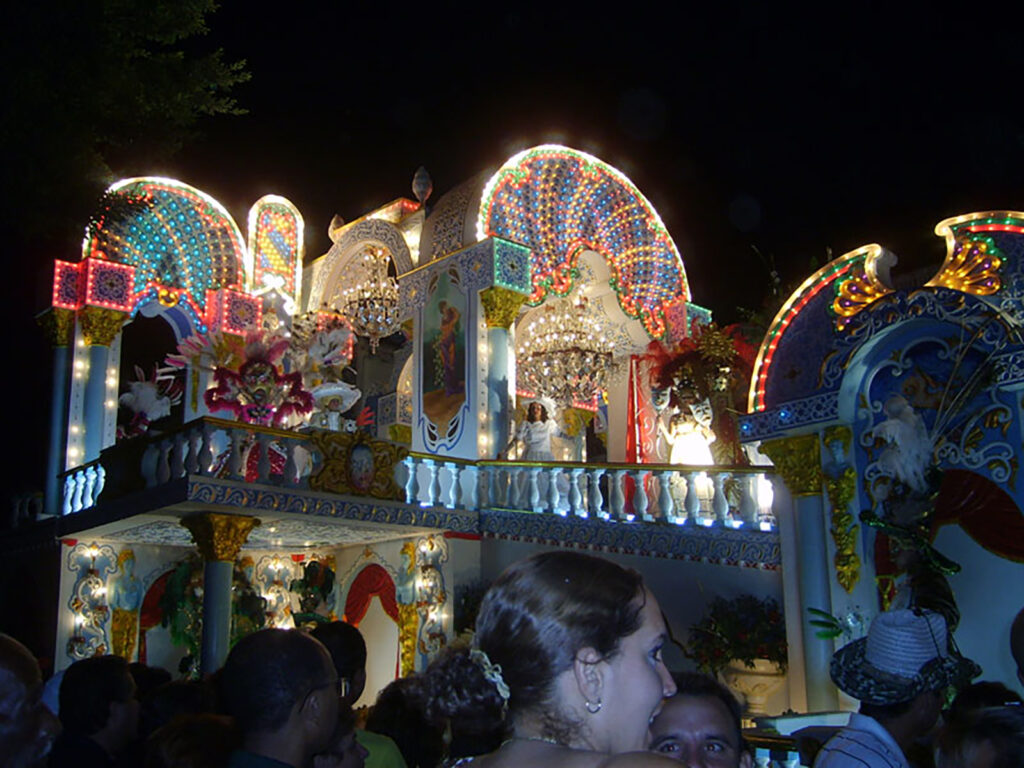 There are Christmas parades throughout Latin America, but one of the most lively is in Cuba. Go to the town of Remedios if you want to see a real Christmas parade, known as Las Parrandas.
The story goes like this. In 1820 a young priest named Francisco Vigil de Quiñones noticed a disturbing trend. The numbers of parishioners attending mass on Christmas day was steadily dwindling. That they would rather sleep rather than go to midnight mass. He therefore enlisted the children of Remedios to make an almighty racket on the evening of December 24th. So the town's residents were essentially harassed into attending midnight mass. Hence one of the most beloved Christmas traditions in Cuba was born.
The Parrandas de Remedios boasts a fierce inter-neighbourhood rivalry. It's between El Carmen (the hawk) and San Salvador (the rooster). They compete against each other to create the most elaborate decorations.
Restrictions on religion have been significantly relaxed in recent years. ,This means church attendance is rising accordingly. Although many Cubans will only attend on key dates such as Christmas and Easter. Good Friday only became a public holiday again after Pope Benedict XVI visited in 2012.
8. Habanos Cigar Festival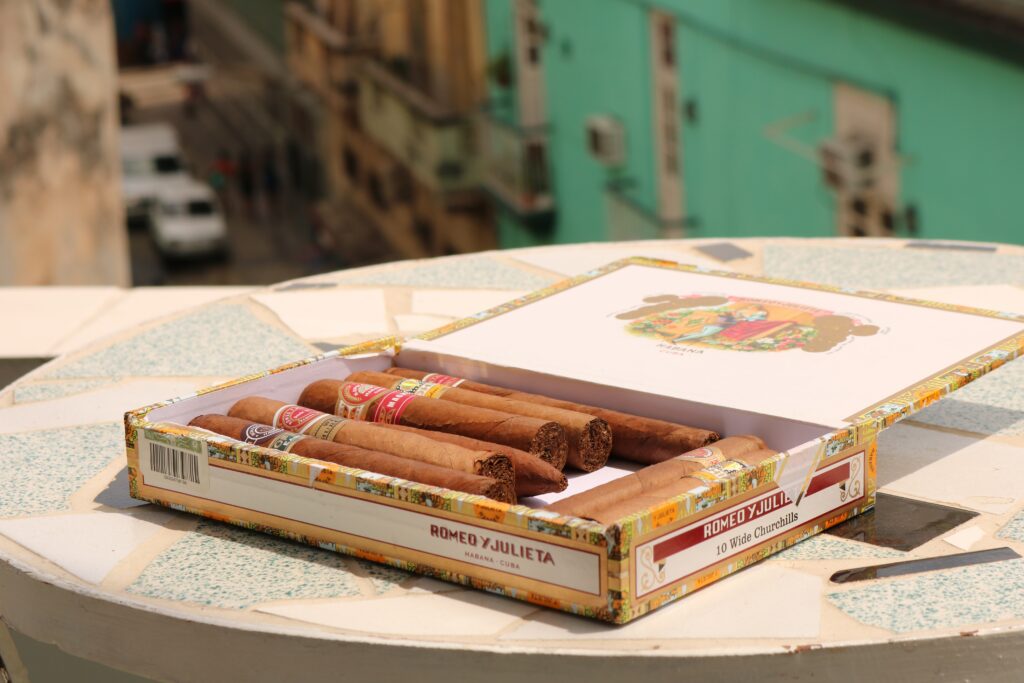 No look at the best festivals in Cuba is complete without a celebration of cigars. Havana lights up each February for the annual Habanos Cigar Festival. "Habanos" is what the locals call Cuban cigars, and the festival is also a trade show. You'll rub shoulders with professionals whose family have been making cigars for centuries! Or just everyday dedicated cigar fans looking to stock up. There are all the expected activities. Such as a look at the history of cigar making and tours of both major and boutique facilities. But the real joy of this festival is to sample the cigars themselves.