Located in the eastern half of Cuba, Camagüey is one of the island's gems. Dating back to its foundation by Spanish colonists in the early 1500s, just a few years after Christopher Columbus reached the new world for the first time, it is one of Cuba's original seven colonial settlements. As a result, its UNESCO-enshrined winding pastel-coloured streets ooze history, while Cuba's third-largest city has also become a bastion of art, meaning there's plenty of things to do in Camagüey however long your visit. Read on to discover our top recommendations!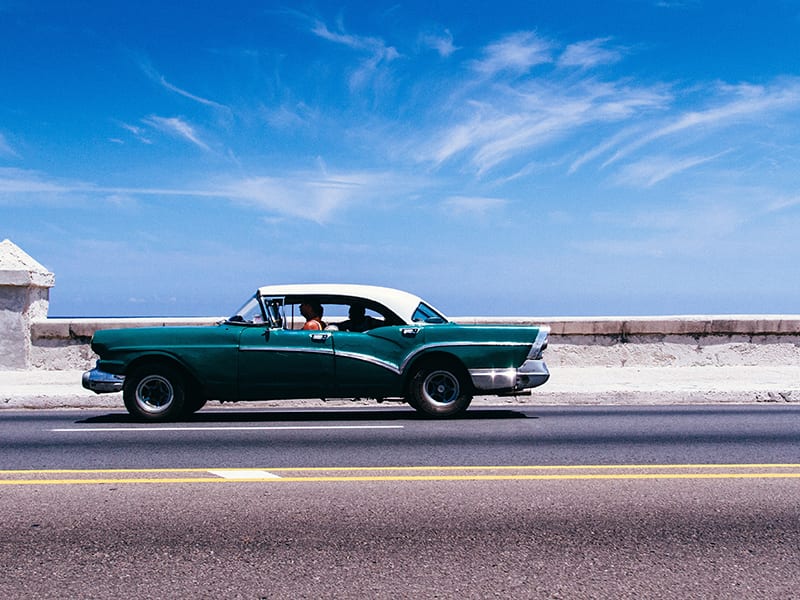 1. Cathedral of the Sacred Heart of Jesus
Camagüey is something of a Cuban stronghold for the Roman Catholic church, meaning there are plenty of exquisite religious structures to explore in the city. Though the unmissable Church of Our Lady of Soledad, on one of the city's main intersections, is perhaps the most photographed, if you choose to see just one church in Camagüey make it the Cathedral of the Sacred Heart of Jesus. Located in Marti Park, the cathedral boasts a gothic splendour and three spires almost unique on the island.
2. Camagüey's Museums
Named after the local hero of the War of Independence against Spain and author of the country's first constitution in 1869, the Museo Provincial Ignacio Agramonte features antique furniture and a large art collection dating from the nineteenth and twentieth centuries which spans both traditional and contemporary work by feted Cuban artists. But even if you don't consider yourself an art buff the museum should still make it to your list of things to do in Camagüey due to its location within a huge Spanish cavalry barracks dating back to the 1840s. Other worthwhile museums in the city include the Birthplace Museum of Agramonte (Museo Casa Natal de Ignatio Agramonte), which discusses his role in the fight against Spanish rule in more detail.
3. Parque Ignatio Agramonte
Another of the city's major landmarks named in honour of its favourite son, Ignatio Agramonte Park is perhaps Camagüey's most impressive of squares. Right in the heart of the city it is used by locals and visitors alike as a place to relax. Including an equestrian statue of the man himself, mature trees offer plenty of shade, and marble benches ring the park. Its at its most evocative come early evening, when the city's residents have left work, and if you're really lucky you might manage to catch some live music here too.
4. City plazas
Like Parque Ignatio Agramonte, the city's plazas offer important open spaces for residents to relax and catch up with friends. Full of local ambience, Plaza del Carmen is much more laid back than some of the city's more frenetic spaces, and has a great location on the eastern side of the beautifully photogenic church of Our Lady of Carmen. Recently renovated from its previous ruinous state, the plaza's cobbled central area is dotted with the tinajones clay pots that have become the symbol of the city, and also includes life-sized sculptures of residents enjoying the city amid the square's low-slung yet colourful buildings.
5. Casa de Art Jover
Public sculpture is not the only art the city has to offer for those seeking inspiration in artistic things to do in Camagüey. The city is home to several living artists, including the husband and wife team of Joel Jover and Ileana Sanchez. Two of Cuba's most imaginative artists, they welcome visitors to their home-cum-gallery on Plaza Agramonte, to view their latest works, play with their pet chihuahuas, and explore their collection of antiques. Alternatively head to the studio space of Martha Jimenez Perez. Overlooking her most famous of works, The Gossipers (Chismosas) in Plaza del Carmen, her studio is a functioning space full of half-finished painting and ceramics.
6. Casino Campestre
Cuba's largest urban park, Casino Campestre is a wonderful green space, across the Rio Hatibonico from Camagüey's old town, that dates back to the 1860s. The basketball stadium incorporated within the park hosts regular games of one of Cuba's favourite sports, while the park is also a place for families to come and enjoy a picnic beside monuments to the likes to Mariano Barberan and Joaquin Collar Serra, two Spanish aviation pioneers who completed the first non-stop flight between Seville in Spain and Camagüey in 1933 (they sadly disappeared while flying to Mexico a week later). If you have children in tow, there's a small zoo on the western side of the park.
7. Winding alleyways
Unlike most of the other seven original Spanish settlements on Cuba, which were constructed on a neat grid-pattern, Camagüey comprises narrow twisting streets that can very often lead to dead-ends. The maze-like 'pattern' of streets linking plazas in the old city is said to be an attempt to make defending the city from pirates (in former days) all the easier. Head out for a wander among the alleys for yourself and you'll discover a whole host of gems, from hidden squares and intriguing architecture to kids having impromptu basketball matches and residents watching the world go by from their front steps. Don't forget your camera!
8. Food and drink
Cuban food is incredibly tasty, and that in Camagüey is no exception. With some of the cheapest food and drink on the island, it's a shame not to explore its offerings as much as possible, and the city's food and drink should definitely be included on any list of things to do in Camagüey. You could easily spend all your time in the city sampling the delicacies of Camagüey's street hawkers, but for somewhere to take the weight off your feet for a couple of hours and take in the local ambience visit one of the city's many paladares house-restaurants. Owned by local families, these eateries provide great value, authentic meals. We highly recommend Melange, located on Cisneros y San Clemente +53 5 4337688)
Far from a cultural backwater, Camagüey is a lively and exciting city. One of the country's earliest European settlements, it's a city full of history, entertainment, and art, with plenty to add to a list of things to do in Camagüey as we've hopefully shown!