Travelling solo in Cuba is not as hard as you might think. Cuba is not only an extraordinarily welcoming country all round, but also an incredibly safe destination to travel alone in. If anything, you'll probably gain even more from travelling solo than going with friends or travel companions! To help you get the utmost out of any solo visit to this amazing nation, we've come up with our 7 top tips for traveling solo in Cuba.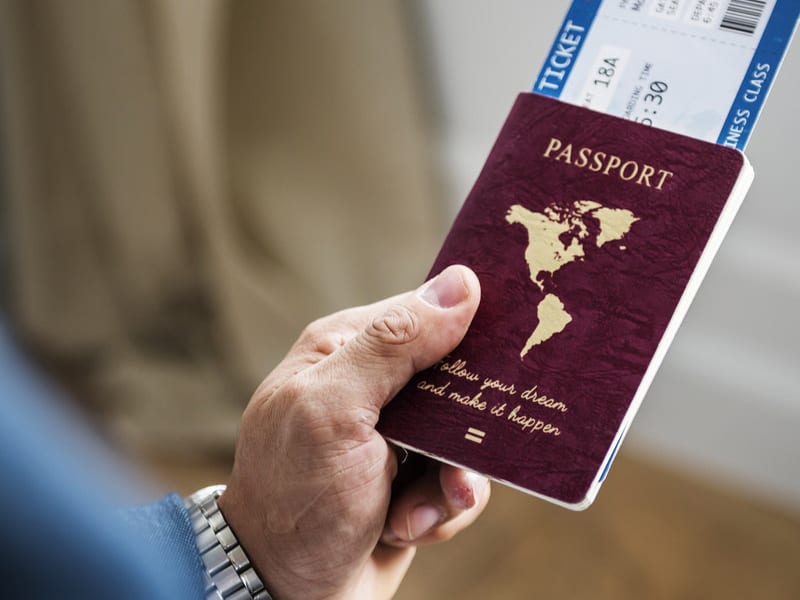 1. Learn a little Spanish
Knowing a handful of Spanish phrases will go a long way in Cuba, where it is the language of everything from the street to the government. Although locals will be eager to practice their English with you, you can't guarantee you'll stumble upon an English-speaking Cuban, particularly if you're staying in local accommodation and eating in local restaurants. You might even want to take a small Spanish phrasebook with you, but whether you do or not, try mastering the pleasantries like please and thank you, and phrases such as 'I would like…' and 'how much is…'. Knowing the numbers is also useful (for understanding prices, for instance), although Cubans are very accommodating and will do all they can to help you out.
2. Eat local
All Cuba's main towns and cities boast house-restaurants known locally as paladares. Owned and run by local families, paladares were one of the first limited forms of private enterprise permitted by the country's communist regime, and see families convert part of their home into a restaurant.
Paladares are great places to start to understand Cuban culture from street level, as well as an awesome way to meet up with other visitors who might be traveling solo in Cuba. The food is filling, tasty, and authentic.
3. Sleep local
It would be a huge shame to visit Cuba without sampling its unique form of visitor accommodation, the casa particular. Most similar to bed and breakfasts in other parts of the world, casa particulares are small independent family-run businesses, like paladares. As a result, no two are alike (which of course is part of their charm), with amenities in the small number of rooms each offers ranging from the basic to the luxurious. Casas particulares are another great way of connecting with locals while meeting other visitors too.
4. Keep an eye out for WiFi
Access to the internet is perhaps more important when traveling solo to Cuba than at any other time, but if you're coming from the U.S. or Europe you'll find WiFi harder to come by than you're used to. Many casas particulares do not yet have WiFi for instance. It means you might have to wait until you return home to share your holiday snaps, but more importantly means you shouldn't rely on having internet or WiFi access for things such as mapping or dictionary apps.
Most of the large hotels in Cuba let you buy WiFi by the hour (even if you're not staying there), although prices are higher than buying the same WiFi cards from ETECSA telephone stores, or from locals selling them on for a small fee saving you having to queue. Large squares and parks have also become WiFi hotspots, if you don't fancy lingering in a hotel lobby.
5. Make the best use of local transport
Taking a ride in one of Cuba's vintage American car imports is a must for any traveller to the island, although prices can soon become unsustainable for those traveling solo in Cuba. The centres of Cuba's towns and cities are easily walkable with a good pair of shoes, and perhaps the best way of getting the most out of your time on the island. But when heading for the beaches outside of Havana, for instance, look out for the dedicated tourist buses that ply these routes. Cheaper than private taxis and way more comfortable than the stuffy and crowded local transport, they are a great way of getting about. In the capital they depart from Parque Central in Havana Vieja.
6. Ensure you have enough cash
Ensuring you have enough cash for your entire time on the island is even more important when traveling solo in Cuba than elsewhere in the world due to the lack of ATMs and limited use of credit and debit cards. Americans can just forget about using plastic due to the trade embargo, while other nationalities will struggle to use cards anywhere but the most expensive hotels.
US dollars convert 1:1 to the Cuban Convertible Peso (CUC) you'll use as a visitor to the island, although exchange fees and surcharges mean you won't get 50 CUC for $50. Euros are also readily converted, and have lower exchange rate fees than dollars, making them a better option for many.
We would recommend taking at least $60 per person per day excluding accommodation costs, and more should you be looking to take part in activities such as scuba diving or deep-sea fishing.
7. Head out at night even when traveling solo in Cuba
It can be tempting when traveling alone in an unknown destination to hide away once darkness falls, but the lack of daylight shouldn't put you off dressing up a little (as locals do) and heading out at night. The home of smoky jazz clubs, rumba halls, and bands including Buena Vista Social Club, there's plenty of reason to join the locals relax after a day of sightseeing. Dance is a way of life here, and however good (or bad) your own moves, don't be afraid to get up and join the crowd on the dance floor. And with mojitos, daiquiris and other rum-based cocktails calling the island home, you're really missing out if you don't!
Traveling solo in Cuba doesn't have to be a lonely experience, and our top tips give you the lowdown on how to make the most of your solo time on the island.