Cuba is a truly magical destination, one that is both stylish and somewhat mysterious in many ways. If you're planning a getaway to the island nation, you probably already know a few things about the country. In no particular order, let's take a look at 20 reasons why you'll fall in love with Cuba.
1. Che Guevara
If you haven't seen an etching of Che Guevara for a while… well, you're going to. His face is everywhere, from clothing to posters, and simply drawn on walls. There's something nice about how the Cubans legitimately idolise a hero of their revolution, as opposed to worshipping some reality TV star.
2. Cocktails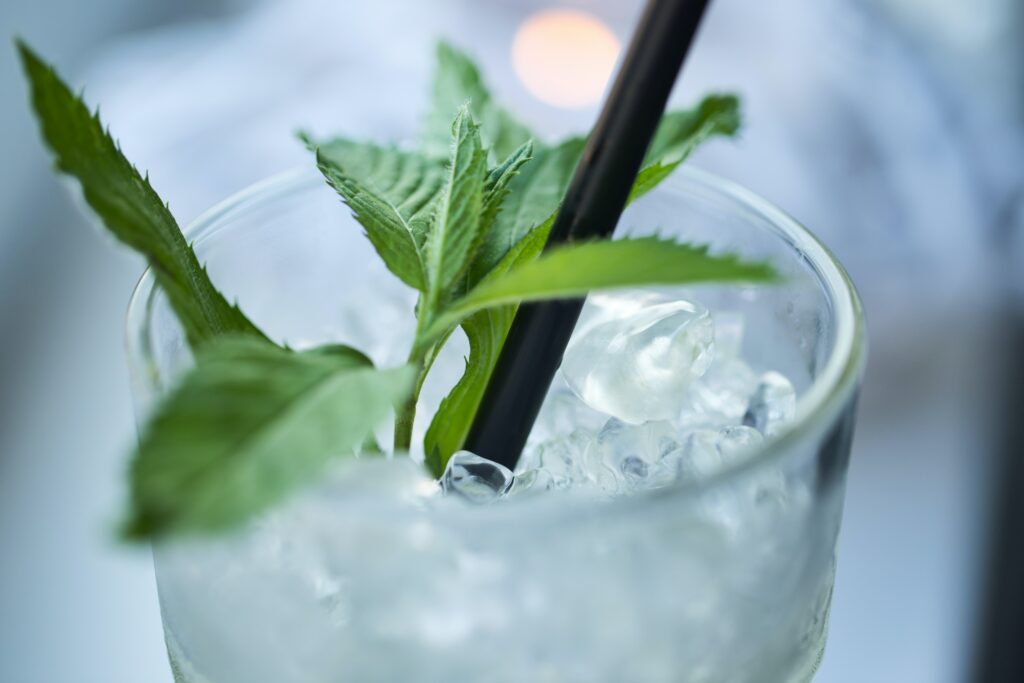 Low price cocktails in many parts of the world are kind of low quality. Brilliantly, this is not the case in Cuba. Yes, you can pay a large chunk of money for a fancy cocktail in Cuba, but you can also wander around until you find a dive bar. You can enjoy a top quality, traditional cocktail for spare change. It's part of the Cuban culture, so they take the quality of these beverages rather seriously.
3. Unchained!
You will notice a refreshing change while shopping and dining in Cuba. There are no multinational conglomerate chain businesses on the island, which helps to give the country its truly unique feeling. If you want a Big Mac, you're going to have to wait. Technically, there are a few fast food chains operating in Cuba, but these are within the US military base at Guantanamo Bay, and can only be used by military personnel.
4. Outdoor Living
Cubans might huddle up indoors during the so-called winter months, but you're unlikely to notice this change of season. The Cuban lifestyle is geared towards outdoor living, and you can enjoy outdoor dining followed by a stroll along the water at any time of the year (OK, so maybe not during the rainy season). Interestingly, it has snowed in Cuba… once. This occurred during a freak weather system in 1857.
5. Reading and Writing
Cuba has a literacy rate of a whopping 99.3%! This actually beats both the UK and the USA.
6. Hitchhiking
Cuba is about the safest and easiest country in which to hitchhike. Government owned vehicles are required to pick up hitchhikers, and privately owned vehicles don't exactly shirk their duties either. Many towns have a designated waiting area for hitchhikers on the roads out of the town.
7. TV
Cuba has its own TV with largely locally-produced content. But the locals still like to catch on their favourite international shows. There is a service where the latest shows are copied onto USB sticks and then delivered to viewers, which might not respect copyright laws, but oh well.
8. Proudly Independent
Cuba came close to becoming a US territory. No less than five US Presidents offered Spain payment for ownership of the island, although these offers were all rejected. It became a moot point when Cuba's independence was recognised in 1902.
9. Low Key Christmas
Not everyone loves Christmas, and this doesn't make you a grinch. Cuba only recognised December 25th as a holiday in 1997 due to an impending visit from the Pope. Christmas is now celebrated on the island, but it's low key and lacks the commercialism evident in many parts of the world. It can be a nice place to take a vacation in December if you're over Christmas.
10. That Sweet Sugar
Sodas and soft drinks are available in Cuba (even though internationally famous brands are hard to track down), but there's a far more delicious sweet treat on offer. Make sure that you try Guarapo Frio, which is freshly squeezed sugarcane juice. It's a true taste revelation that offers a dose of unrefined sugar, making it actually somewhat healthy. You'll never want to drink soda again. If you get it with ice make sure that you drink it quickly (not that you'll need convincing) since the ice will quickly melt, diluting the deliciousness of the Guarapo Frio.
11. Home Sweet Home
Private ownership was once rare in Cuba, largely due to socialist principles that became policy after the Cuban Revolution. Things have developed over the decades, and government reforms have changed the nature of private ownership in Cuba. A whopping 90% of Cubans now own their homes. Compare this with the US, where the rate is around 64%.
12. That Beautiful Language
Per head of population, Cuba has more people who speak Spanish as a first language than Spain itself! This is due to the low international migrant population in Cuba, although chances are that you'll want to move there after you holiday in the country.
13. The Safety of Nature
Anyone who is fearful of creepy-crawlies might want to consider a holiday in Cuba. There are no animals (or even plants) in Cuba that are considered to be lethal to humans. So maybe Cuba is a better idea for a holiday than say… Australia?
14. Doctors by the Dozen
Cuba has one of the highest doctor to patient ratios in the world. On the off chance that you're taken ill in Cuba, you will certainly be well looked after.
15. A Truly Famous Beard
Beards are maybe not as common in Cuba as you might think, aside from one of the most famous beards in the world – that of Fidel Castro. Castro's beard was in fact wonderfully practical. He only really had a beard on a regular basis after the US embargo made it difficult to obtain razors.
16. A Visit to a Country That No Longer Exists
When the Berlin Wall came down, the nation of East Germany ceased to exist… but in Cuba you can still (kind of) visit East Germany. The Cuban government gifted an island in their territory to East Germany (the stunning, uninhabited Cayo Ernesto Thaelmann). When Germany was unified into a single country, the ownership of the island was not updated. So even now, it's still "owned" by a country that no longer exists.
17. Cigars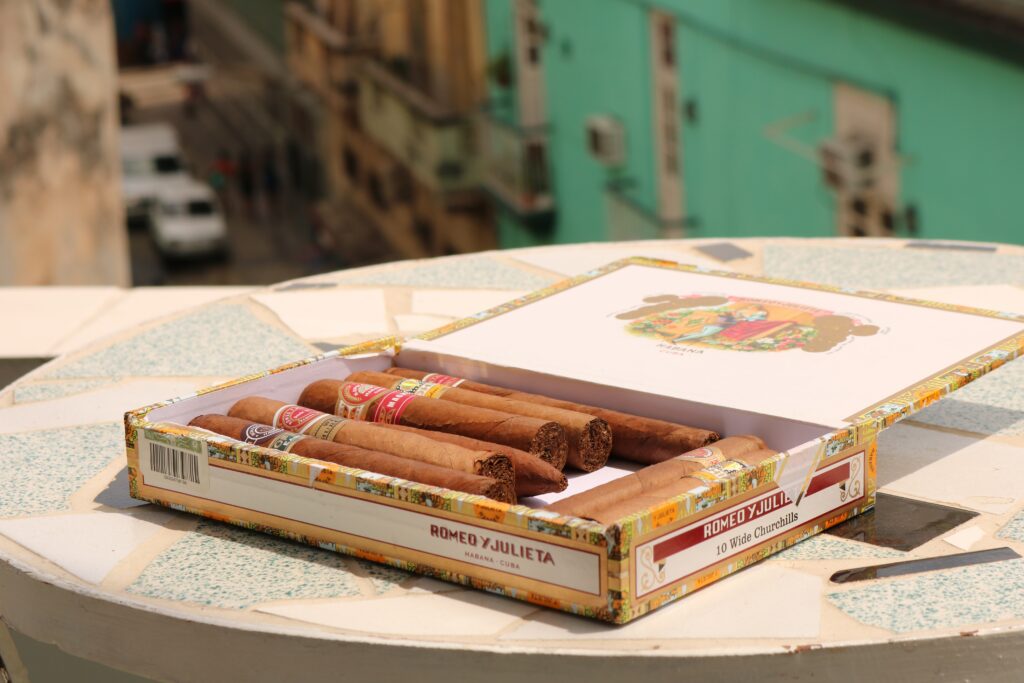 Smoking is not cool, and yet there's something oddly stylish about the prevalence of cigars in Cuba. The cigars are largely hand-rolled in lively factories and the quality is outstanding. Smoking laws are not strictly enforced, so you might have to put up with someone puffing away on a cigar at the table next to yours at a bar. Even if you don't smoke, you should pick up a few of these beauties since they make great gifts.
18. The Beaches
Cuba is an island, so chances are that you'll spend a fair amount of time relaxing on that sumptuous white sand. For a true beach getaway, head to the tourist-orientated Cayo Largo. For something a little more authentic, try the beaches of Cayo Jutías in Pinar del Río.
19. Music
You are infinitely more likely to hear the rhythmic beats of salsa music in Cuban bars and clubs than the latest auto tuned pop hit. It's a cherished part of Cuban culture, and the skill of some musicians is astounding. You might encounter street musicians who would be salsa stars in any other part of the world.
20. The People
Perhaps the most valuable asset of Cuba is its people. You will be greeted with warmth that is unrivalled, and you will leave Cuba with far more friends than when you arrived.