Arriving at Havana International Airport
Arriving at Havana International airport can be slightly overwhelming however never fear everything you need to know is here. It's the island nation's largest international airport with flights from the Caribbean, Latin America region, Europe and the USA. As a side note, the airport is named after Jose Marti, the prominent Cuban poet and nationalist.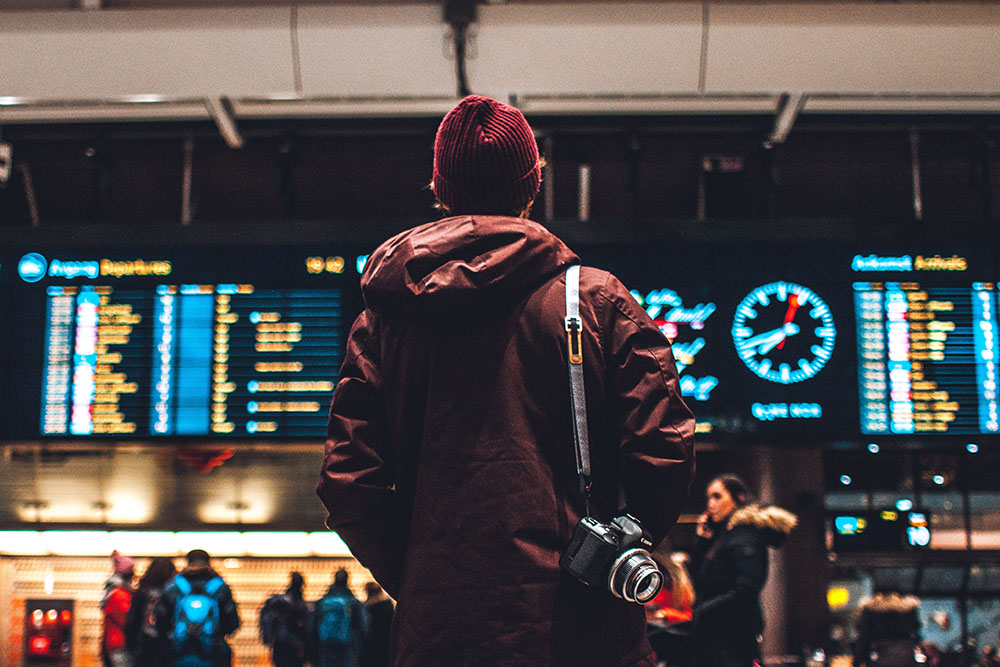 Jose Marti serves around six million passengers each year, across five terminals. For those flying in on vacation, you're most likely to arrive into the country via terminal 3, or via terminal 2. Well signposted, visitors generally have very little difficulty in traversing the airport and its requirements though we've put this guide together to tell you everything you need to know.
Clearing Immigration-Paperwork Needed at the Airport
Arriving at Havana airport, like any airport anywhere in the world, on leaving the plane you should follow the signs (and other passengers) towards the immigration desks. While in the queue, ensure you have your passport and Cuban Tourist Card to hand, alongside proof of valid travel insurance. You could be asked for all three by the official at the desk. If you don't have health insurance, you can purchase a policy through the local provider Asistur at the airport.
Medical insurance is a requirement for entering Cuba as a visitor. We generally recommend that you purchase your medical insurance before traveling to Cuba, so there are no hold-ups on arrival.
Once a paper form known as the Health Assessment Card, the Advance Passenger Information is a compulsory online form that you need to have completed before arriving in Cuba and can only be filled in online 72 hours or less until your fight departure time.
You'll need to visit https://www.dviajeros.mitrans.gob.cu/inicio.
NB: If for some unavoidable reason you arrive without having the online form completed there is a solution. They will help you to connect to wifi in the immigration area to complete the form. However this is not always guaranteed so we strongly recommend you jump online and get it done before your flight!
Airport Baggage Collection
You'll now be directed towards baggage reclaim. If you have no checked luggage you can pass straight through towards the exit. If you do have checked luggage you simply need to wait for it at the correct carousel. Baggage handling at Jose Marti Airport at times can be slow as each check in bag is individually scanned so please be patient. If you don't your bag appear straightaway don't worry it will eventually appear!
The final official necessity you'll need to complete is to clear customs. For most tourists this is as painless as the rest of the procedures. However it's just down to handing over a completed Customs Declaration Form and having the tag on your luggage checked. A note,don't remove the tag until you enter the Arrivals Hall at the earliest. If you're carry expensive electronics equipment such as a camera or laptop, officials may ask to see them.
They may record that you brought them in, so you may be checked for them on your departure. This is especially likely if you bring in more than two portable hard drives.
Our blog has more information on what to pack for Cuba and what not to pack!
The Arrivals Hall and Getting Currency
After clearing customs you'll be free to enter the Arrivals Hall. It's worth taking a moment to gather your thoughts before seeking onward transport.
On the ground floor of terminal 3 you'll find a CADECA currency exchange office. These are official state-run offices that offer the exchange rate which is often not very favourable. Our advice is that you consult with your local guide before exchanging currency in Cuba.
On the ground floor of terminal 3 you'll find a CADECA currency exchange office. These are official state-run offices that offer a restricted and not very favourable exchange rate. Our advice is that you consult with your local guide before exchanging currency in Cuba.
As you may well already be aware, it's best to avoid looking to change US dollars since this currency has a unique set of fees associated with it in Cuba. Instead, even if coming from the US, consider carrying either Canadian dollars, Euros or British Pounds Sterling for exchange.
On the upper floor of the Arrivals Hall (technically in the Departures Hall) there is an ATM where you can withdraw CUP's. Note that US-issued bank cards will not operate due to the US economic embargo on the island.
If you arrive into terminal 2 instead of terminal 3 there are similar facilities on offer.
Leaving the Airport
So after arriving at Havana airport you now have to leave it! Transport options from the airport are limited to prearranged airport transfers, or the country's fleet of yellow tourist taxis, as there are no buses available to tourists and no train or shuttle connections. Having a pre-booked airport transfer takes the stress out of leaving the airport.
A taxi from Jose Marti to Old Havana takes between 30 and 45 minutes depending on traffic.
Although official taxis operate using a meter system based on the length of time you are in the taxi it's more common to negotiate a fee prior to getting in the taxi. As of August 2023 the average cost was USD$30 (or equivalent in EURO etc). In general drivers won't accept CUP as payment.
It's best to have the name and address of your hotel or casa clearly printed out, as not all taxi drivers have a good level of English. Howver there are also a few reports of taxi drivers taking their passengers to casas that are not those booked, so be sure to double check before handing over any money!
Airport Departure Tips
While we've focused on what you need to know when arriving into Havana's airport, it's also well worth taking note of these tips for your departure.
Firstly, taxis back to the airport will cost a similar amount to those heading in the opposite direction, although charges can be slightly less depending on exactly what sort of taxi you take, traffic conditions, and where you are in the capital.
If you have any leftover CUP's you can exchange them at the CADECA desk at the airport before passing through security.
CADECA charges a 3% fee when exchanging back to USD from CUP.
The stores and cafes on the other side of security accept the CUP together with US and Canadian dollars, Euros, and British Pounds.
There's no longer an airport departure tax in Cuba.