Sometimes you might read travel brochures or browse holiday websites, and there's something almost erotic about how alluring the photos can be. Palm fringed beaches of white sand, with azure blue waves gently crashing against the shore, and all you would have to do is decide how long to wait after your mojito before you take a dip. These types of holiday fantasy might seem like just that – a fantasy. The reality surely couldn't match with the magnificent dreams that these photos conjure in your mind, could it?
These beach stereotypes are a reality in Cuba, and since it's a long, thin group of islands, you're never particularly far from one. The most popular Cuban beaches tend to be those close to the country's large cities, such as Havana or Santiago, and these beaches are rather unsurprisingly thronged with people on warm days (and of course in this part of the world, most days are warm).
The best Cuban beaches are a mix of those that are justifiably popular, and others you probably haven't heard of before. It takes a little longer to get to some of them, but it's well worth it in order to live out your Instagrammable holiday brochure photo fantasy. When show your friends the photos, they might even accuse you of using photoshop!
The Calm of Guardalavaca Beach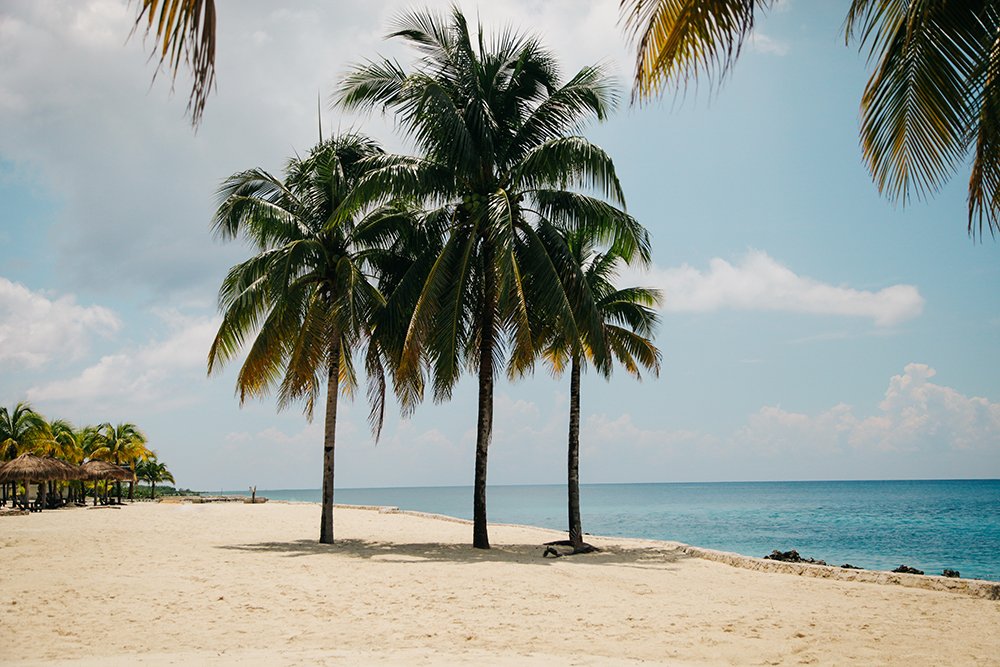 Head to the far north eastern corner of the island and you'll find one of the best Cuban beaches, which is well known to the locals, and yet is not so widely known to visitors. The main beach at the small village of Guardalavaca stretches for three kilometres, so you could easily walk its entire length in an afternoon, and you might be walking for a while before you meet anyone else, while there is still plenty of space to relax in solitude on the sands. If you don't much like the idea of battling waves and currents when you swim, then Guardalavaca Beach is just what you're looking for. The water is calm, and the waves are barely higher than your ankle. This is due to a coral reef some 300 metres offshore, which bears the brunt of the ocean's strength. It also provides ideal snorkelling territory. The reef creates a kind of lagoon, making it more like the most beautiful swimming pool you've ever seen than the open ocean, and is great for when you're holidaying with children.
Exploring Cayo Santa Maria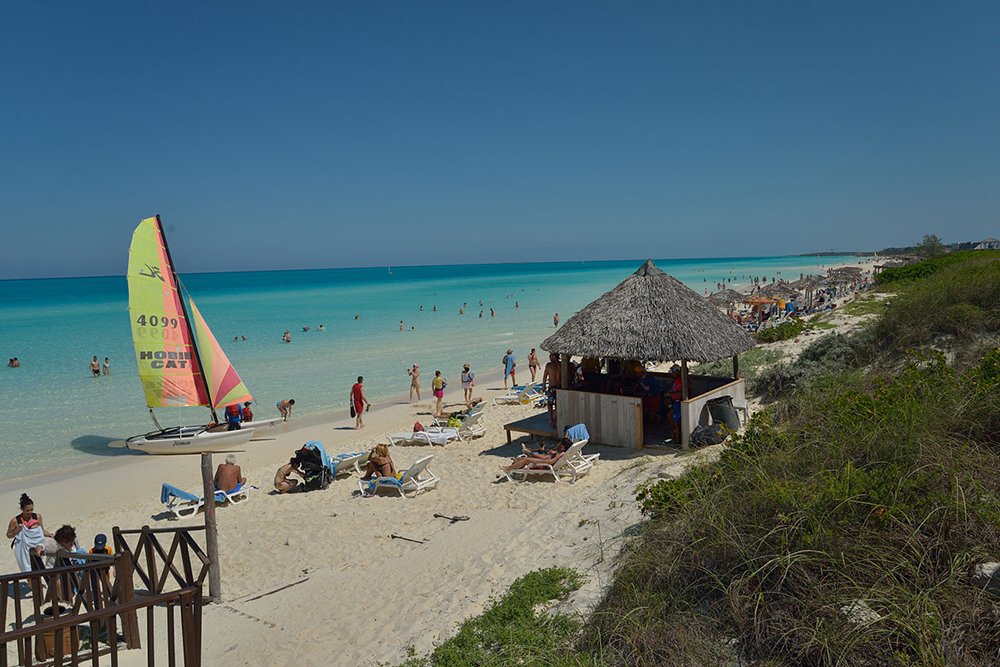 The beaches of Cayo Santa Maria are hardly a closely guarded secret, since it's here that you'll find a high density of all-inclusive beach resorts, filled to the brim with foreigners enjoying a Cuban holiday in the lap of luxury. You'll find that the vast majority of these guests stick to the beach directly outside their hotel, where they can enjoy sun loungers and smiling wait staff ready to bring them cold drinks at a moment's notice. That's all very well and good, but hardly all that enticing if you're looking for a bit of seclusion. Cayo Santa Maria is actually a separate island (connected to the mainland by a bridge), and so there are phenomenal beaches that ring the entire island. Considered to be one of the best Cuban beaches, the main Cayo Santa Maria beach is an impressive 13 kilometres in length, and all you need to do is walk a little distance from the hotels for peace and tranquillity.
Playa Ancón: One of the Best Cuban Beaches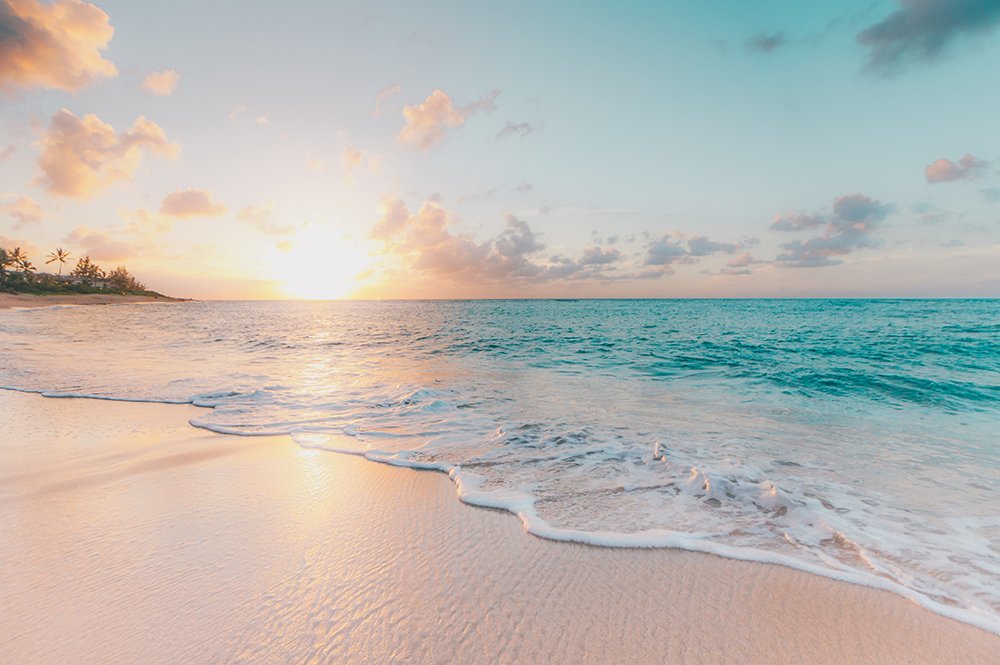 Just a short drive from the famed Cuban township of Trinidad, Playa Ancón is the main beach of the formerly sleepy seaside village of Casilda. Playa Ancón is not exactly somewhere off the beaten track, but despite the fact that a quiet patch of sand might elude you here, it's simply one of the best Cuban beaches. It feels more rugged than many other beaches in the country, but this is probably due to the fact that the beach is nestled between the ocean and rugged foliage covered mountains. The beach is pure picture postcard stuff, with white sand and a rich blue ocean. The fact that this beach is rather popular means it also boasts some creature comforts, and there are a number of vendors walking along the sand, selling food and drink. Perhaps you could try some coconut milk, freshly harvested from coconuts opened while you wait.
Birds and Sand: Playa Santa Lucia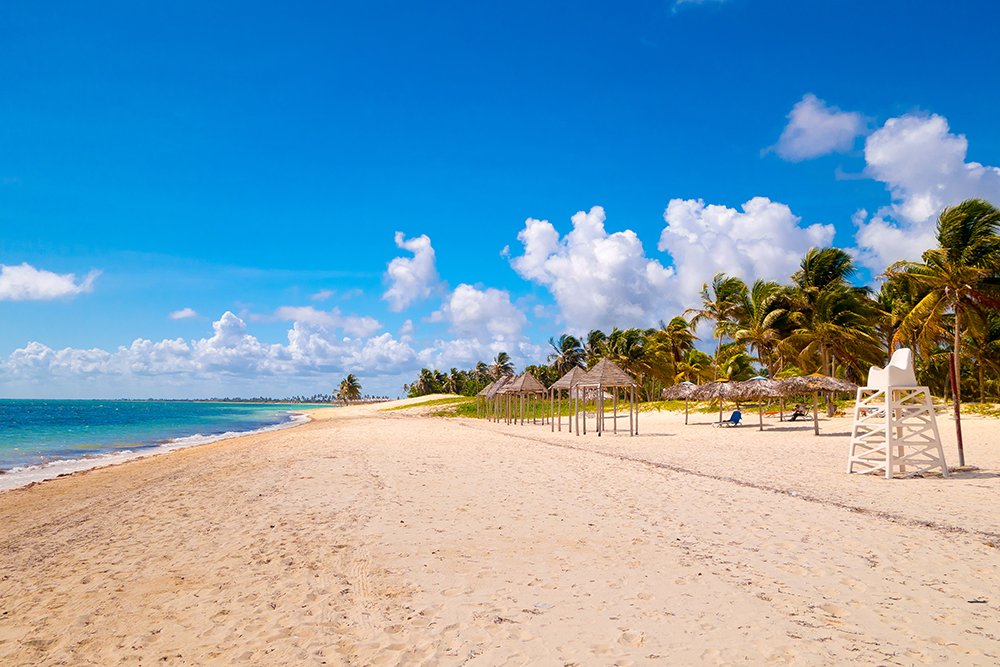 The province of Camagüey is home to the magnificent Playa Santa Lucia. The beach and surrounding region attract a lot of visitors and there's a variety of accommodation available. It's not the same as other beach resort areas, since a lot of those who venture to this part of Cuba are here to see the wildlife. The beach is a glorious 21 kilometre stretch of sand, but the real treats can be found in the waterways just behind the beach. There a huge number of wild pink flamingos who live in the area, and a trip to one of the best Cuban beaches can be paired with a spot of birdwatching.
Combining history and natural beauty: Playa Giron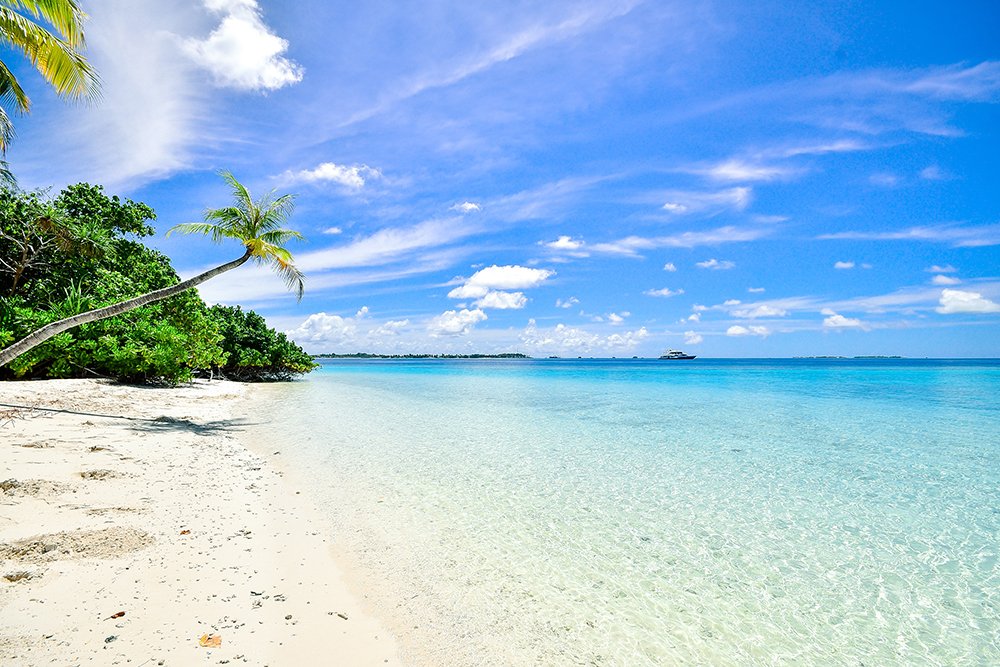 If you're on a tour of Cuba, either guided or independent, you'll probably find yourself at Playa Giron at some point. So what can you expect? Located on the east side of the Bay of Pigs, in the province of Matanzas, Playa Giron sits on Cuba's southern coast, on the country's Caribbean coast line. Its natural beauty extends from the Zapata wetlands, one of the largest wetland areas in the world, to natural sea caves, and great snorkelling opportunities, while the beach was also one of the landing sites for the Bay of Pigs invasion. A major part of recent Cuban history, 1500 anti-Castro exiles landed here in a US-backed attempt to overthrow the new communist regime in the early 1960s. A small museum details events in more detail.
Varadero: the best Cuban beaches for shoreside fun?
For an easy Cuban beach holiday as a couple or as a family, there's probably nowhere better on the island than the long peninsula of sand roughly two hours east of Havana known as Varadero. Also in the province of Matanzas, but stretching for 20 kilometres out into the seas of Cuba's northern coasts, Varadero is one of the largest resort areas in Cuba. While you might not find total solitude here as a result, you will find everything you need for a spectacular beach stay, from a huge range of accommodation options, to a pick of the best restaurants, and a multitude of things to do. Activities on the beaches themselves include water sports such as kayaking and scuba diving. Having recently been voted the second best beach in the world on Trip Advisor, this is certainly a beach worth enjoying!
Cuba is home to some of the best beaches in the world. Whatever you're searching for from a beach stay – tranquillity, adrenaline sports, or perfect sands among them – you're sure to find them somewhere on the island!