The family holiday is an important annual event right? Thought about Cuba? Coming to Cuba with kids offers something for everyone and it doesn't need to be all that expensive either. Yeah, you might need to make arrangements for childcare if you and your partner want to spend a day on the beach sipping mojitos, but this is certainly possible. There are many valid reasons for taking your kids on a family vacation to Cuba. In fact, you might have difficulty thinking of reasons why not…
Where to Stay in Cuba with Kids
Skip the hotels and stay at a Casa Particular – the Cuban version of a bed and breakfast. Not only will you save rather a lot of money, but it can be a more relaxed atmosphere when it comes to visiting Cuba with kids. You are essentially staying with a Cuban family who are renting out a couple of rooms in their home, and there will be many options with two available rooms; one for you and your partner, and another for the kids. Your Cuban hosts might even have kids of their own, allowing your kids to form those quick friendships that children are admirably capable of. There might be a bit of a language barrier, but this doesn't have to be a huge problem when kids are playing some weird game they've just made up. There are a multitude of these types of establishments across Cuba, and yet it's wise to book well ahead so you can find a place that suits the size of your family.
Parque Zoologico Nacional (Havana)
Not all that long ago, Havana's zoo had a bad reputation that would cause distress to any animal lover, with poorly maintained enclosures and a general lack of resources. It's never going to rank amongst the best zoos in the world, but the situation has improved and it now makes for a fun family day out. (Carreterra de la Venta, opposite the main Viazul Bus Station)
Acuario Nacional (Havana)
Smaller members of the family might not want to wander around the zoo all day in that famous Cuban heat, so the national aquarium might be a better bet. Some of the tanks are in need of maintenance, but the place is well-stocked with a number of aquatic creatures that you might not get the chance to see in the wild while visiting Cuba with kids. There are so many turtles that you might be sick of the darn things by the time you leave. You should also make sure that you see the dolphin show. (Avenida 3ra, esq. 62.)
Parque La Maestranza (Havana)
One of the few locations in Cuba aimed squarely at children, this park features a number of rides and attractions that will keep the little ones entertained while you rest on a park bench. It's not a high tech theme park, although there are a number of old school rides that will divert your children. It's a nice place when you come to Cuba with kids, and it's a cheap way to keep your children happy for the afternoon. (Just off the Malecón in Havana's Old Town)
Callejon de Hamel (Havana)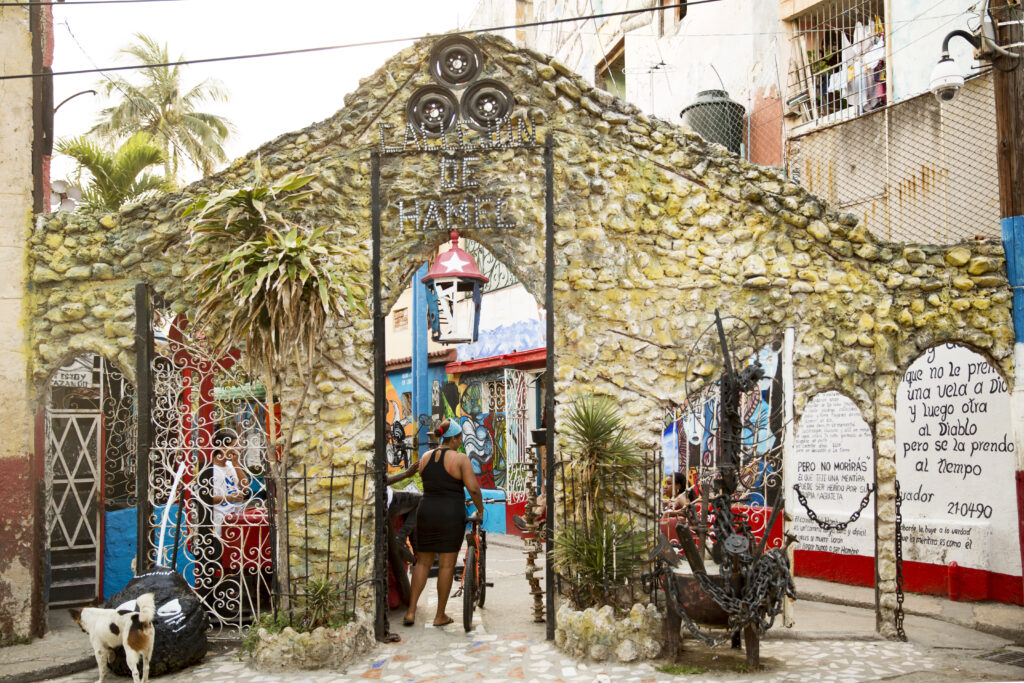 This one is simply a must-see when coming to Cuba with kids. It's little more than an alleyway in the centre of Havana where a number of artists live and work. Your kids are going to love it, and you will find the warm, slightly dishevelled atmosphere of the place to a delightful oddity. There are vibrant murals everywhere and sculptures made from found objects (yes, yes… call it junk if you like). There are also live street performances on a regular basis. (Located on… oddly enough… Callejon de Hamel in Havana's Old Town)
Valle de los Ingenios (Valley of the Sugar Mills) (Trinidad)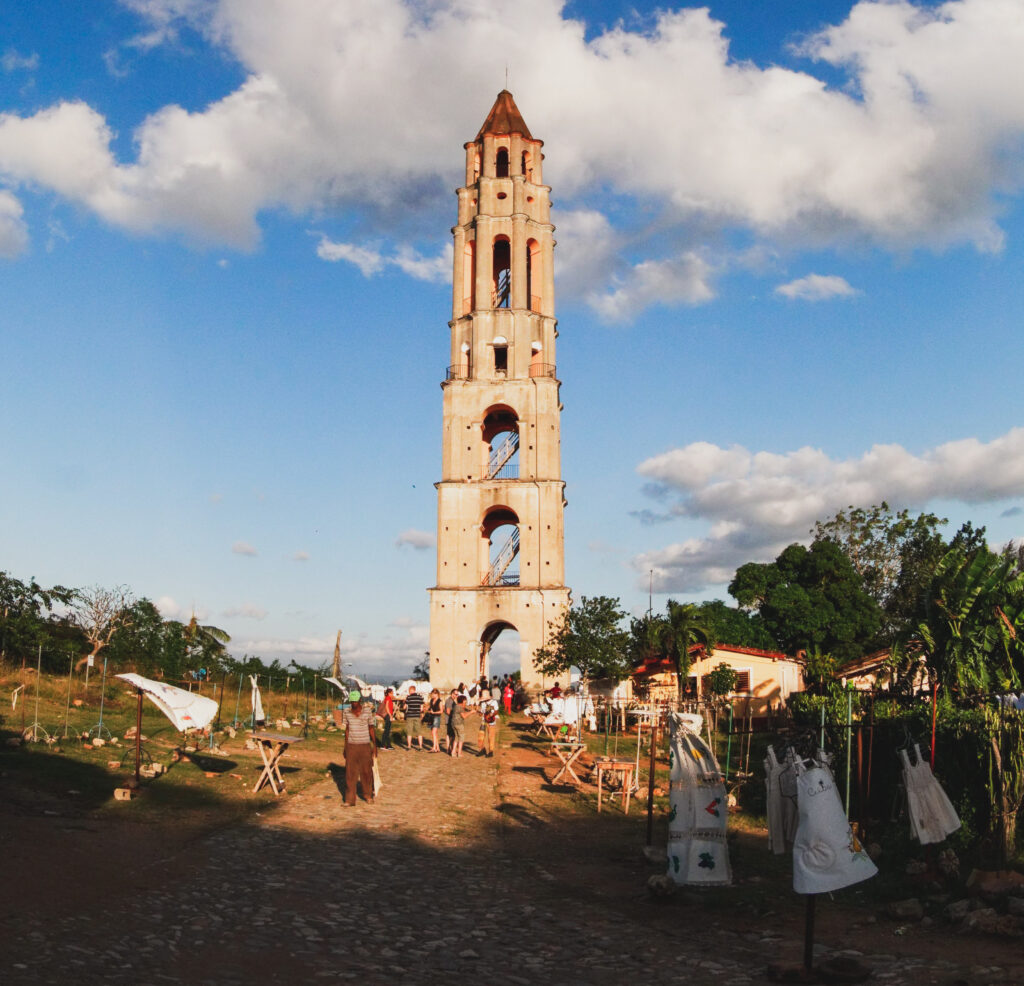 This one might be something that older children will find deeply interesting, although your younger children will find it to be a curious and yet fun way to spend a day. This UNESCO listed heritage site is home to dozens of abandoned sugar mills, all of which were staffed using slave labour. The area itself is vast, and can be a little too much for little legs to handle. When it comes to Cuba with kids, you should explore the area using one of the many guided horse treks that are available.
Your kids will have a blast while you get to explore some Cuban history. (Approximately 12 kilometres/7.5 miles from the city of Trinidad with many available public transport options)
All-Inclusive Resorts (Take your pick, but Varadero is best)
You might not love the idea of taking your kids to somewhere as unique as Cuba and staying in a resort hotel on the beach, but it can be a wise option for a few days if your budget can handle it. Many resorts offer kids clubs, allowing you to leave your little ones in safe hands with a lot of fun activities while you and your sweetheart laze on the beach with a cocktail in hand. After all, you need to have some rest and relaxation too…
Do you have any questions? Feel free to send us an email!