There are obviously more than 8 Cool Things to do in Cuba but this our 8! Cuba offers visitors to the island an incredible number of artisanal goods and souvenirs to remember your trip by some you can only get in Cuba. Here are our recommendations for what to look out for when you visit the island!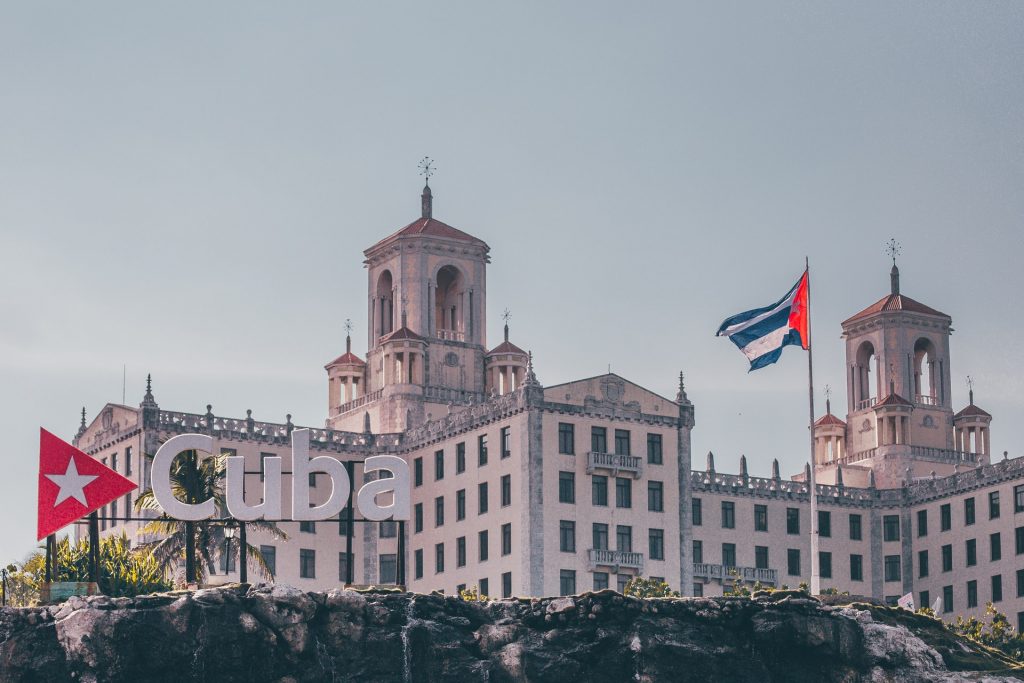 1. Cohiba Cigars
The flagship brand of the Habanos brand, production of Cohiba Cigars began in 1966 and they were exclusively for Fidel Castro and as gifts for selected government officials and occasionally for foreign dignitaries and this was the case right up until 1982. Still banned outright in the US alongside Cuba's other cigars, they have a limited
international release and are therefore very difficult to find aboard, making
them perhaps the most famous of things you can only get in Cuba. What makes
them so special is the still secret method used to produce them. What we do
know is that the tobacco is hand-selected from just ten fields and that the
'filler leaves' undergo an additional fermentation to give them a supreme
smoothness. And of course they are hand rolled!
2. Cuban Music
Although bands such as Buena Vista Social Club have managed to break into the international market, the tunes of the majority of Cuba's music stars can still only be found on the island itself. Musical styles range from jazz, salsa to the percussive sounds of traditional Son Cubano music at bars and clubs across the island, you'll find many acts also peddling their CDs between numbers on a night out (although recording quality does vary enormously). For a more authoritative exploration of the island's musical heritage, check out stores such as Havana Si, on the
capital's Calle 23.
3. Coffee
Coffee drinking is as integral to the culture of Cuba as tea
drinking is to the British, and it's a part of island life to have an
espresso-like shot of coffee in the morning first thing in the morning, and
another after dinner each evening, as you'll soon discover as you explore the
island through its casas particulares bed and breakfasts and paladares
family-owned restaurants. Rich, strong, and distinctive in flavour, Cuba's
coffee is grown in small plantations in the Sierra Maestra Mountains, where
much of the hard work continues to be done by hand. More importantly, the
coffee is processed entirely organically with no chemicals being used.
4. Tostonera
A tosto what? It's well worth getting hold of a tostonera
simply for the fun of baffling family and friends back home when you challenge
them to come up with a use for this kitchen implement that's a must in every
Cuban household. But it becomes particularly useful if you plan to try your
hand at traditional Cuban cuisine. So what is a tostonera used for? Seen those
crisp, flattened, twice-fried pieces of plantain on Cuba's street corners? They're most commonly known as tostones. Getting an inkling of what a tostonera might be for now? That's right! They're used to flatten out the chopped up plantain bananas into patties to be fried and can be found in wood, metal and plastic in the island's main department stores and at some souvenir markets such as Almacenes San Jose markets in Havana.
5. Artworks
There are a great many tourist destinations where visitors can find artworks created by local, often self-taught artists and Cuba is no exception. It's possible to discover what would appear to be 'souvenir' paintings in tourist markets such as Almacenes San Jose in Havana for as little as USD$20. Cuba's private art gallery scene is vibrant if perhaps a little underground and is the best place to find work by 'serious artists' that can be purchased for as little as USD$100.
6. Vintage Cuban wares
Havana's Plaza de Armas in the heart of the Old Havana is a popular
place to head for those seeking out a vintage bargain. It'sone of the best places of the island to pick up antique Cuban stamps, coins, books and original metal Cuban car licence plates rather than the plastic versions sold elsewhere as souvenirs
7. Habana 1791 Perfumes
In the heart of Old Havana on Mercaderes street is the eighteenth-century
mansion that houses Habana 1791 perfumes The perfumes are all made here and the building also contains a small museum. The twelve main scents sold in handcrafted glass bottles are all based on natural fragrances and include rose, orange bloom, and perhaps most fittingly, tobacco. However should you prefer, the perfumiers at Habana 1791 will also be happy to create a bespoke scent just for you!
8. Handicrafts
You can't miss the handicrafts in Cuba, with most of the country's craft markets packed with all manner of wood-based products. Not every item will be to everyone's taste, but we definitely recommend having a rummage through the offerings of stalls such as those on Havana's Calle Tacon and in the market Almacenes San Jose in Havana. Ashtrays are easy to come by given the island's near obsession with cigars, but you'll also find superbly-carved chess sets and little village car models (a mix of wood and old soda cans) which can be often be bought for less than USD$15.
As you will now know, there are some very cool things you can only get in Cuba. So if you're planning a visit to the island, take note and keep your eyes peeled! You won't regret it!
,