Never heard of Matanzas? Well you're not alone! While this capital of the province of the same name may not have hit the big time when it comes to popular tourist hot spots, that can only be a good thing. This is a destination that boasts beaches, caves, and historic sites – all just 90 kilometres east of Havana, and 30 kilometres west of the thriving beach resorts of Varadero. Intrigued? Wondering what to do in Matanzas? Read on and discover more about this wonderful Cuban hidden gem!
Head underground at Cuevas de Bellamar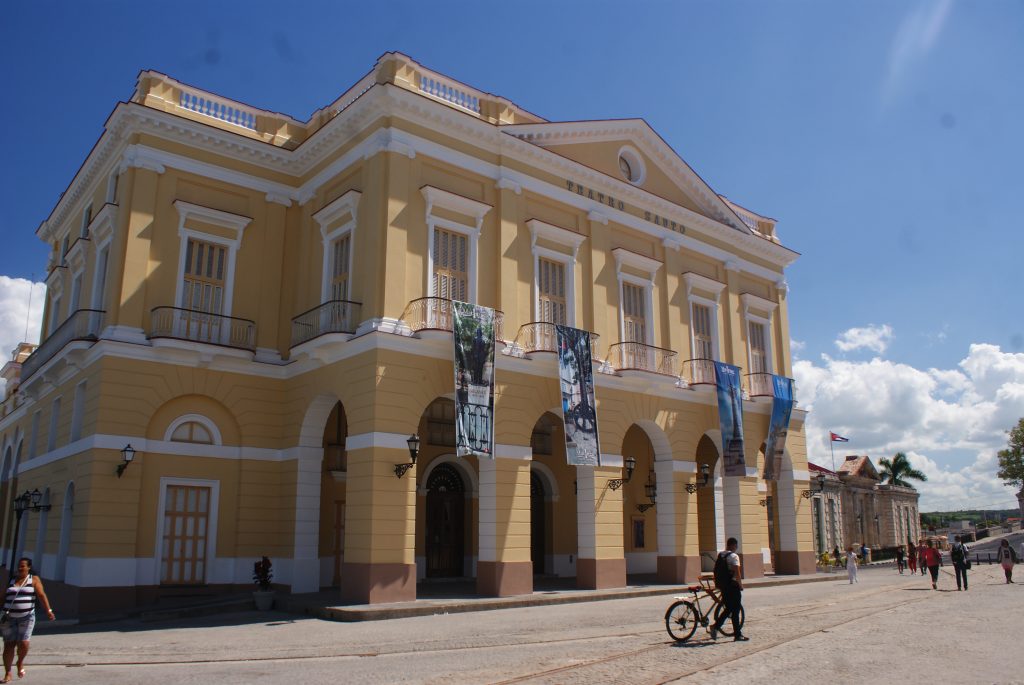 Cuevas de Bellamar – Bellarmar Cave – is one of Cuba's largest underground playgrounds, and very easy to visit while in Matanzas with many hotels offering organised tours. What will you uncover if you visit the cave? Delving more than 40 metres beneath the Earth's surface and stretching for an incredible 750 metres (that's three-quarters of a kilometre!), Bellarmar Cave is a wonderland of natural rock formations, including stalactites and stalagmites. But don't think you're going to need a torch and a hard hat, this huge cave complex comes complete with nicely-positioned lighting and well-trodden paths that make it suitable for all the family.
Go back in time at the Castillo de San Severino
From one of the largest caves in Cuba to one of the biggest Spanish-era fortresses anywhere in Latin America! You'll be glad you've kept reading our What to do in Matanzas article on discovering this masterpiece of history, culture, and architecture! Siting on the western side of Matanzas Bay, the Castillo was finished in 1734. Its original purpose was to protect ship-borne trade in the area, as well as acting as an early defence for Havana slightly further along the coast. Now a National Monument, its stout walls have held both slaves (the story of whom are told in the small museum) and Cuban rebels – it didn't stop being a prison until the 1970s!
Explore the museums of Matanzas
Museum junkies will adore Matanzas, a city with so many excellent museums its difficult to mention them all! Located on Plaza de la Vigia, the Junco Palace Museum (sometimes called the Provincial Museum) is the region's de facto history museum, with a main room of intriguing historical artefacts tracing the centuries gone past, and another of artworks collected by the property's original owner – a wealthy sugar baron. Then there's the Pharmacology Museum (Museo Farmaceutico), the home of a large collection of early pharmaceutical bottles and other items that are just waiting to be Instagrammed – just don't forget to tag the images with 'what to do in Matanzas'! If you're a big fan of art, be sure not to miss the Museo de Arte de Matanzas either. It has a collection of paintings, ethnographic sculptures from 14 different African nations and 80 ethnic groups, and photographs that will expand anyone's ideas of Cuban culture.
Take to the streets
Spend any time in Matanzas and you'll soon realise that in many ways the streets are the place to be. Alive with residents going about their everyday lives, and crowded with historic statues, wander the city's picturesque streets are a great way to get an authentic feel for Cuba's hidden gem. If you've visited the Junco Palace Museum you will already have passed through Plaza de la Vigia, which is also the site of the famous Teatro Sauto, and the old, extraordinarily elegant, fire station. From there, continue on to Plaza de la Libertad. Built in 1800, it is a fantastic public space to stop and people watch, and is the location of Sala White, an auditorium and theatre named after violinist Jose White, the Pharmaceutical Museum, and Government House. In every way, these two squares are the very heart of Matanzas old and new.
Take the Pilgrimage to the Iglesia de Monserrate
You don't have to be of a religious bent to enjoy a visit to the Iglesia de Monserrate, on the outskirts of the city. Roughly one and a half kilometres from Matanzas' central squares, this church was built and paid for by colonists from Spain's Catalonian region, and is a stunning piece of nineteenth century colonial architecture. But more than just that, for anyone wondering what to do in Matanzas, the church is situated on a lofty hilltop position, providing spectacular views back towards the city, and the dark fertile green of the Valle de Yumuri too.
Explore the Valle de Yumuri
A hidden gem within a hidden gem, the Valle de Yumuri is a beautiful valley that can't even be seen until you reach the valley's start, or gaze down on it from the Iglesia de Monserrate. Stretching westward from Matanzas, the valley leaves the city's streets behind it to form a patchwork of banana groves, maize fields, towering palms, dense forest, and tiny isolated villages. Though intersected by a series of winding, narrow, roads, perhaps the best way to experience this Eden-like scene is onboard the so-called Hershey Train – the last must-do activity for anyone asking 'what to do in Matanzas'!
Ride the Hershey Train
The Hershey Railway is special for a number of reasons, and really not to be missed! For one thing, it is the only surviving electrified rail line anywhere in Cuba. For another, its route from Matanzas to Havana 92 kilometres away along the island's northern coast speaks volumes about the area's history. As you may have already guessed from the railway's name, the entire project was the brainchild of US chocolate manufacturer Hershey, who were looking for away of transporting sugar to the capital for export. Its route takes in an array of colourful clapboard village homes, as well as the lush tropical greenery and farmland for which the region is rightly famed.
Still asking what to do in Matanzas? You shouldn't be!
You may not have heard about it before starting out on this article, but hopefully you've now realised what wonders await you should you decide to make the trip to Matanzas. From incredible pieces of colonial architecture, to natural wonders such as the Cuevas de Bellamar and Valle de Yumuri, there's something for everyone in Matanzas!