Sitting east of Havana in the central Cuban province of Villa Clara, Santa Clara is the nation's fifth largest city, and one that has held an important part in the country's history since its foundation in 1689. But rather than a staid city resting on its heritage, Santa Clara is one of Cuba's edgiest towns thanks to its youthful population and continuing revolutionary spirit. Wondering what to do in Santa Clara Cuba? Wonder no longer with our expert guide!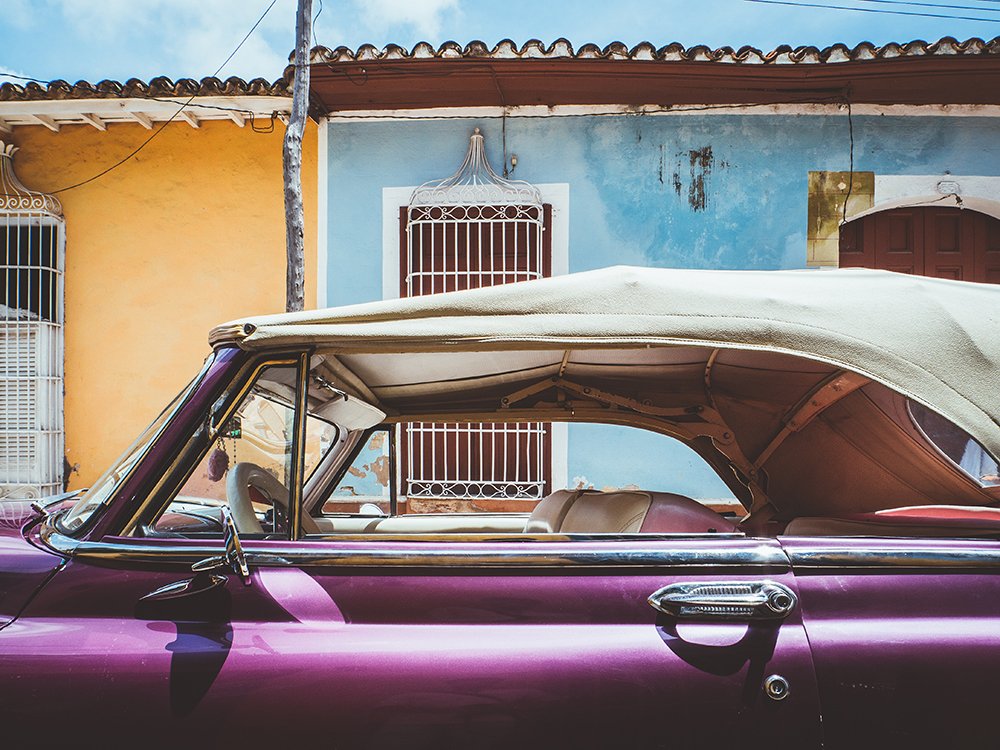 Uncover the city's revolutionary heritage
Santa Clara boasts not one, but two, revolutionary figures, although the first may not be quite so well known to audiences outside of Cuba. Marta Abreu de Estevez would become known as the 'benefactress of the city' thanks to her long list of philanthropic actions. Known to be sympathetic to the rebels of the Cuban War of Independence (known as the Spanish-American war in the US) her husband would become the first Vice President of an independent Cuba in 1902, and her legacy of donations can still be found right across Santa Clara, from the building of the train station to the Teatro de la Caridad, a national monument since 1999.
Internationally more famous, professional revolutionary Ernesto Che Guevara is also intrinsically linked with Santa Clara. For one thing, the city was the site of the last battle of the Cuban Revolution in late 1958. A column of troops led by Guevara managed to derail a train full of government soldiers and supplies to support the city against the revolutionaries, turning the tide in favour of Castro's revolution. A decisive moment in the revolution, the dictator Batista would flee just a few hours later. A rail carriage acts as a tiny museum and memorial, the Monumento a la Toma del Tren Blindado, to this fateful day.
A much more detailed museum can be found on a hill overlooking Santa Clara, where the earthly remains of Guevara have lied in state since his body was discovered in Bolivia (where he had gone to expand the global revolution) in 1997. Packed full of information on Che and the revolution, the Guevara Mausoleum should be a must on anyone's list of what to do in Santa Clara Cuba!
Join the locals by relaxing in Parque Vidal
This city centre square is one of Santa Clara's most important urban destinations and another hotspot to add to any list of what to do in Santa Clara Cuba. A popular place for residents to relax and meet up with friends, Parque Vidal offers shady palm trees under which to escape the sun while listening to the authentic sounds of local musicians as they perform in one corner or the city orchestra as it performs on the square's bandstand.
Taking up an entire city block, here you'll also find a statue to Marta Abreu de Estevez among other works of art, while around the park's perimeter you'll find many of the city's most important and historic buildings, including Estevez's Teatro de la Caridad. Here you'll also find the Santa Clara Libre (once more prosaically known as the Santa Clara Hilton), the Marti Library (the former city hall), and the Colonia Espanola de Santa Clara centre of dance.
Delve into local culture with a night out
As a demonstration of just how diverse Santa Clara's tastes are, and how the revolutionary and rebellious spirit continues to power the city, particularly among its youthful population, make time one evening for some time at El Mejunje. Not only is this a popular nightclub, but its also the home of Cuba's first official drag act, with performances every Saturday! But you don't have to turn up at El Mejunje late at night to have a great time, with the building equally busy by day, hosting dances for senior citizens, and theatre shows to name just two of the regular events that take place within the ruins of an older roofless structure.
Alternatively, head to a bar such as La Marquesina, cafes such as Café Literario, or a paladares restaurant such as El Alba. Conveniently located on the corner of Parque Vidal under the porches of the Teatro de la Caridad, La Marquesina is a Santa Clara institution. It offers a window into all walks of Cuban life, with its patrons as diverse as farm labourers and office workers. What unites them is the desire for a stress-free beer or rum, in a relaxed atmosphere.
For a rich Cuban coffee head instead for Café Literario. A popular haunt with the city's student population, you'll often find them here making notes from their text books or simply having a laugh with friends between lectures. A taste of the local cuisine is best had at paladares including El Alba. Also close to Parque Vidal like La Marquesina, Santa Clara residents know it for its impressive portions of excellent food – priced in local pesos nacionales, rather than convertible pesos, the true mark of a restaurant catering primarily to the local populace.
Explore Santa Clara's urban art scene
Street art, or graffiti, doesn't have to mean hurriedly-sprayed tags that seem to instantly diminish their surroundings. Far from it! True street artists go to great lengths to create works of art that not only suit their surroundings, but that will be appreciated by the residents of the area too. So although the intermunicipal bus station may not seem like the place to find stunning artworks, this is in fact exactly the case in Santa Clara.
The art group calling themselves Melaito have created a regularly changing wall of colourful works on Carretera Central (a change of name to Marta Abreu street) between Vidaurreta and Carlos Pichardo streets near the bus station. Since the murals are constantly changing its difficult to say exactly what you'll find, but themes include ironic side-glances at Cuba's on-again, off-again relationship with the US, making this another must for those wondering what to do in Santa Clara Cuba.
What to do in Santa Clara Cuba
We've got you covered – revealing what we think are the top things to do in Santa Clara. No longer will you be asking what to do in Santa Clara Cuba!