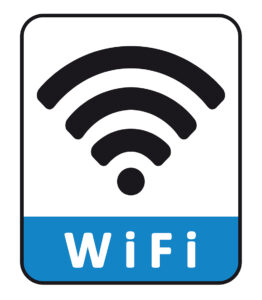 Phone and WIFI in Cuba all the facts we have them here! Can I stayed connected in Cuba? Yes you can! Access to phone services and wifi/internet in Cuba is readily available. There's wifi in most major hotels, many casa particulares, public hotspots located in parks and plazas across the country. Be warned it may not connect at the blistering pace you're accustomed to. But it does at least exist, because ten years ago this was not the case! So rest assured when you come touring in Cuba with us you'll be able to let friends and family back home know what you're up to.
Unfortunately there is only one internet provider in Cuba! So at times the service can be very slow or even drop out completely on the odd occasion. The best time to surf the web is late at night or very early morning when less people are online.
Is There Wifi Internet Access in Cuba?
There are a few ways to access internet in Cuba.
Public parks and popular gathering places like Plaza del Cristo and El Malecón in Havana are typical wifi hotspots. Here you can join locals as they surf their social media and generally just hang out. Speeds can at times be slow due to the large number of people jumping on the same router. You can find locations for these wifi spots here on the ETESCA website
These days most hotels in Cuba have wifi internet accesible to guests and sometimes to visitors as well. The signal here tends to be stronger and more reliable than in public wifi hotspots. If you are a guest in a hotel then wifi access will often be included in the tariff. But if not, you'll need to purchase online credit from the hotel or bring your own NAUTA card from ETESCA. Visitors will be asked to do the same.
Many, but not all

casa particulares and guesthouses

will have a modem on the premises. They may be willing to share their password and log in details for a little extra added onto the bill.
There are also ETECSA

internet salons

located in all major cities. However lines are going to be long as it's service mainly for locals.
A SIM card is going to be your most convenient option. You can use your own phone service provider with

roaming

activated. If not you could consider purchasing a Cubacel Tur SIM Card from an ETESCA branch or online. Full details below.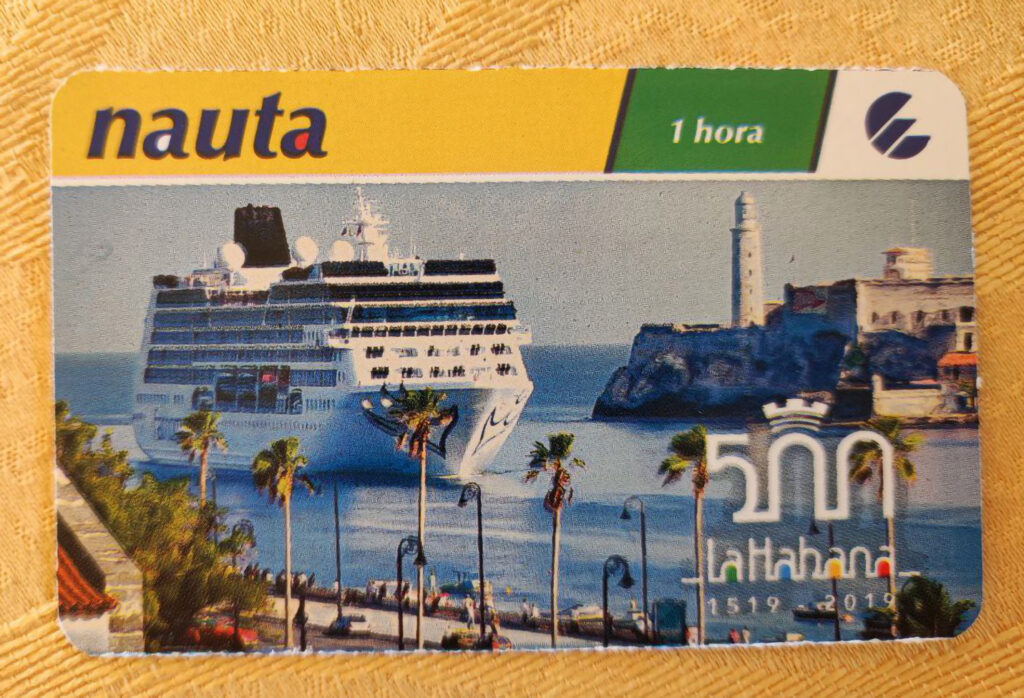 Where Can I Buy a NAUTA Internet Card to Get Online?
At An ETECSA Branch
You're going to need to buy a NAUTA CARD to get online in Cuba unless you've got free access in your hotel or casa particular. Technically you should be able to buy one at any ETESCA branch but they are not always available. And if they are you may need to wait in line for up to 2 hours. Remember, bring your passport and buy a few extra cards to save going back again when you inevitably run out!
CARD COST: 1-hour card costs 25 CUP and a 5-hour card costs 125 CUP.
At Hotels
Occasionally hotels will have NAUTA cards to sell to guests and vistors. These are usually sold at the same price as at ETECSA. This will depend on the hotel and not all of them will do this.
On the Street
Buying on the street is not recommended however it can be done. Just be aware that it will at an inflated price of generally 50% – 100% more than at ETESCA. Wifi hotspots in public parks or squares is where you'll find these resellers. Alternately ask your guide to help you. Because like most things in Cuba it's who you know and who they know!
How Do I Connect to WIFI With a NAUTA CARD?
To activate your NAUTA card turn it over and scratch off the grey ink. This will reveal your LOGIN code and PASSWORD. Don't worry it's written in English!
Open a new browser window in your cell or computer. You'll be prompted to enter your login code and password.
And voila you're online. The credit lasts for 30 days from day of activation.
To logout on a computer first type 1.1.1.1 into your browser's search bar. A small box will appear and in this choose "cerrar sesión" to log out. Then wait for the confirmation notice just to be sure your logout was successful.
If you DON'T disconnect properly your credit will continue to drain away even if you're offline!
Is The Internet Censored in Cuba?
Yes to a certain extent the internet is censored in Cuba. However it will most likely not impact greatly on your stay in the country. Because it is mostly limited to websites that are seen to be critical of the Cuban government. There is no problem to access Facebook, Instagram and Google. Although TikTok is still not accesible without a VPN in Cuba.
Should I Use a VPN for WIFI in Cuba?
You should use a VPN (virtual private network) in Cuba for a number of reasons. A VPN is used to hide your device's IP address. It will appear that you are accessing the internet from another country, allowing you full access to the web. The added bonus is that your data traffic online is encrypted. This means your phone can't be hacked when using public wifi sports or any unsecured wifi networks.
PLEASE NOTE: If any apps on your phone or other devices require a two-factor authentication sent by a message it's best turn this feature off for the trip as it likely won't work in Cuba.
Can I use my Phone in Cuba?
There are two ways to use your phone to make calls in Cuba. Either by using your own phone with roaming activated or you can consider purchasing a Cubacel Tur SIM Card.
Using Your Phone With Roaming
Before leaving your country confirm with your carrier to see if they have a roaming agreement with ETESCA, if that's the case then you're good to go. Or you can check here on the ETESCA website.
When you turn on your phone once in Cuba you'll see it says CUBACEL in the top left hand corner. Be aware calls will be costly and a good signal is not always guaranteed. The code to make international calls from Cuba is 119.
INTERNATIONAL CALLS – USD$2.00 – USD$4.00 *
CALLS WITHIN CUBA – USD$1.00 – USD$1.50 *
*Depending on which country your service provider is based in.
A list of up to date costs of calls to other countries using roaming in Cuba can be found on the CUBACEL website. It's in Spanish but if you open the link in a CHROME browser you can translate to English easily.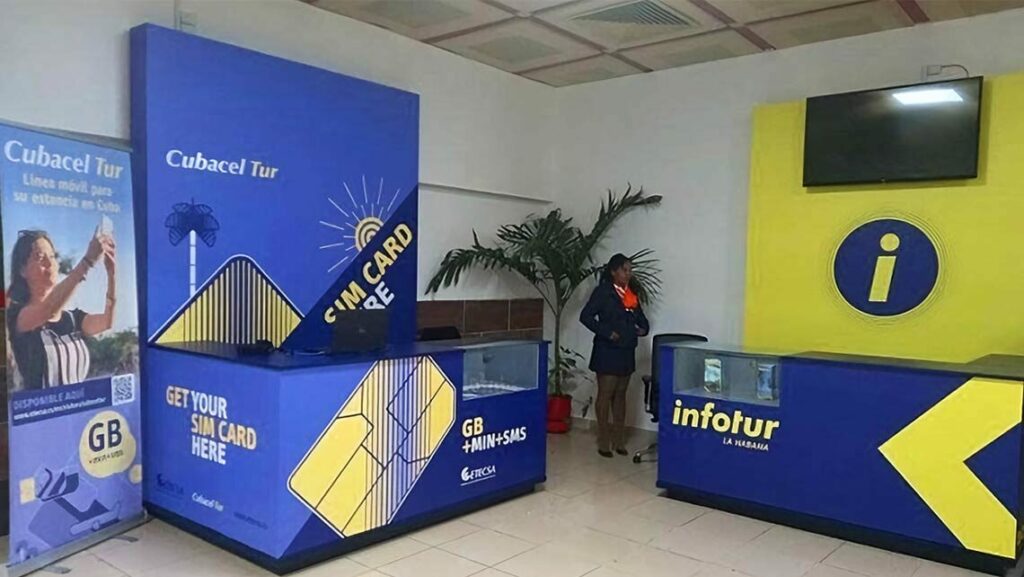 Using a CUBACEL Tur Sim Card For Your Phone
Using a local sim card is going to be your cheapest option. This only works if your phone is unlocked. This means you can remove your service providers' sim card, put in a CUBACEL sim card and it functions ok.
Important Points to Remember
Your cellphone must be unlocked and operate in 3G (900 or 2100 MHz) or 4G (1800 MHz).
Once activated it is valid for 30 days.
You can buy extra DATA online. But this is only valid for 30-days or when Tur Sim expires, which ever occurs first.
It's NOT possible to buy additional call or sms minutes
Buying a Cubacel Tur SIM Card
You can buy a CUBACEL Tur Sim card either when you arrive at the airport. Once you've collected your baggage you can go to the Cubacel Tur stand at Jose Marti airport. Or alternatively buy one from any branch of ETESCA in Havana or whatever city you've arrived in.
As an alternative you can buy a Tur Sim card online prior to your trip and collect it upon arrival. You can buy from ETESCA direct or from one of many 3rd party websites. At Havana's Jose Marti Airport Terminal 3 you can collect your sim card at the Cubacel Tur branch there.
You can also top up your credit on these same 3rd party websites. This means there is no need to go to the ETESCA website. Again see "Important Points to Remember" above.
You can also top up your credit on these same 3rd party websites so there is no need to go to the ETESCA website. Again see "Important Points to Remember" above.
PLEASE NOTE: Like many things in Cuba there can be shortages and weeks can go by where you can't buy a Cubacel Tur sim card for love nor money! As a back up consider also activating international roaming on your phone before you leave home.
The current cost of a CubacelTur sim card is USD$25.00, see here for full details
6GB data (can be

topped up online

)

100 mins call time
100 sms
valid for 30 days only
Current call rates can be found on the

ETECSA

website
For stays longer than 30 days or if you'll need to buy a new sim card after your Tur Sim expires you'll need to purchase a normal sim card from ETESCA, see here for details.
Can I Make a Phone Call Using a Landline in Cuba?
If for some reason you can't use you cell phone you can ask to use the landline at your accommodation. But the cost may be a little more expensive than using a public telephone booth. However you only end up paying for the actual length of the call. Also you won't find yourself cut off if the call takes longer than you expect. If you end up having to use a public telephone the current rates can be found here.
Does the Postal Service Work in Cuba?
The Cuban postal service is slow but generally reliable when sending postcards and letters. Prepaid postcards with stamps can be found in many shops. This will save you the hassle of queuing up for a stamp at the post office. Sending a postcard internationally costs around 25 CUP. But, don't expect it to arrive any sooner than a month. It'll most likely arrive after you have already returned home! But hey it's the thought that counts right?
We don't recommend sending parcels by post however as there have been issues with packages being 'lost'. A service such as DHL is by far the most secure option.
Now you know how to stay connected. Just remember to take the time to disconnect and enjoy getting off the grid in Cuba!