In 1512 Baracoa became Ciudad Primada: Cuba's first city, not Havana as some might assume. Christopher Columbus made landfall there in 1492, calling it the most beautiful place in the world. This is high praise from a man who had seen so much of the known world.
Historically speaking Havana is Baracoa's younger sibling. But since 1512 the hustle and bustle has largely disappeared from the city of Baracoa as the populations of Havana and Santiago de Cuba have expanded more rapidly. Baracoa has much charm and beauty but its somewhat isolated location has allowed it to remain Cuba's best kept secret.
A Brief History
Columbus landed in what would become Baracoa on the 28th of October 1492. It was chosen as the spot for the first Spanish settlement due to its natural harbour. This made it easy for Spanish ships approaching Cuba to land at Baracoa. It wasn't until the 1512 that it was officially founded as a settlement by Diego Velázquez de Cuéllar, who was also the first Spanish governor of Cuba. Baracoa served as Cuba's capital until 1552 when Havana was deemed to be more suitable. Amazingly until a road was built through the mountains in the 1960's, Baracoa could only be reached by boat!
The Cross Erected by Columbus

One of the most remarkable things to see in the city is something that was left by Columbus himself. Go to the unassumingly beautiful Catedral de Nuestra Senora de la Asuncion. This cathedral is not as ornate as many other churches in Latin America, but it has an austere charm. Inside the church you will see a cross brought to the new world by Christopher Columbus – one of the last that still exist. The church is located at Antonio Maceo No 152, Baracoa.
The House of Chocolate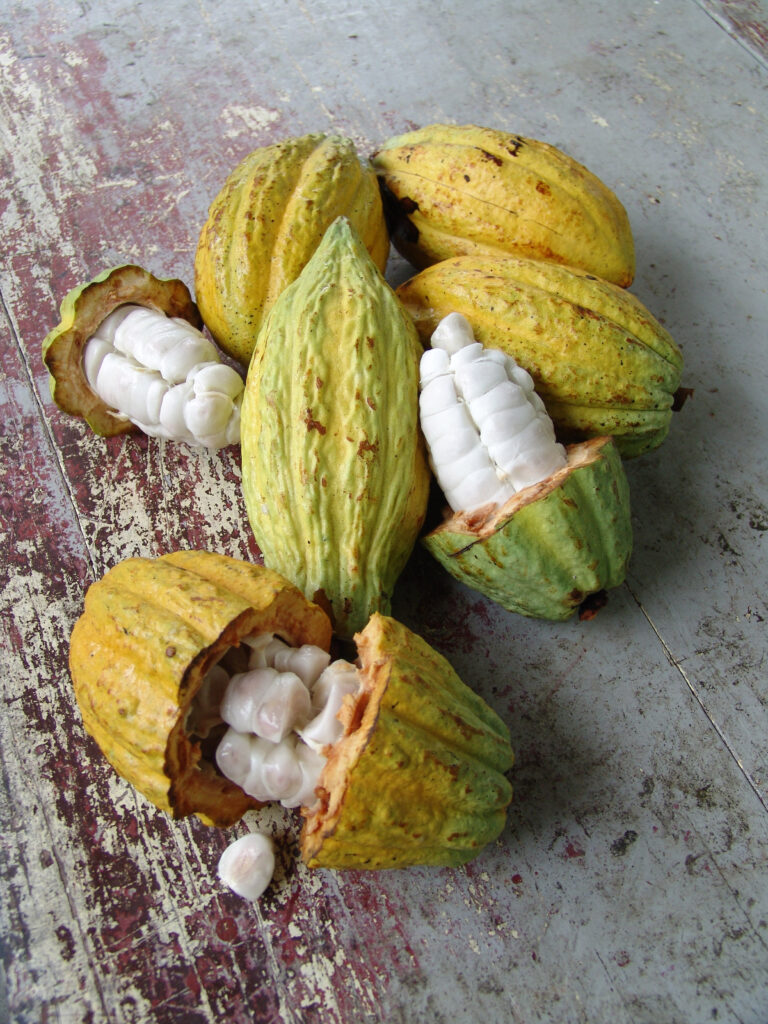 Baracoa takes pride in being Cuba's foremost Trinitario cacao grower and also chocolate producer. Local chocolate factories extend invitations for tours, unveiling the process from cacao to chocolate. You can even purchase some to savor later! For an unrivaled taste of the local chocolate, head to Casa del Chocolate at Calle Maceo 121. Their ice cream drizzled with chocolate sauce is a true delight. Additionally, they offer an excellent hot chocolate, and the chocolate piña colada serves as a uniquely flavorful nightcap.
A Defensive History
Well the Spanish weren't the only Europeans interested in claiming the new world, hence the number of forts dotted around Cuba. Forts also defended coastal towns from pirate attacks. The Museo Municipal del Fuerte Matachin is housed inside the original fort of the same name and offers an historical overview of all the external threats faced by Cuba Baracoa over the centuries. Be wary about taking photographs, since you're supposed to pay USD $1.00 each time. Calle José Martí, Baracoa.
A True Cultural (and Culinary) Fusion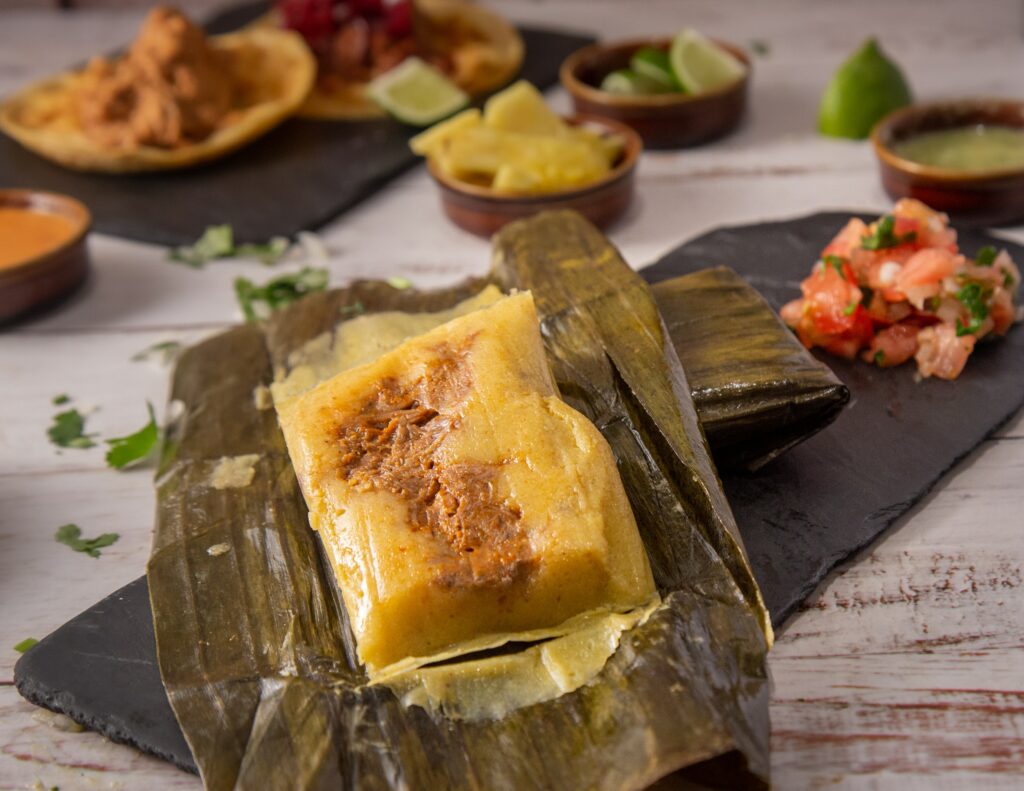 The region is the only part of Cuba where the indigenous Taino people weren't wiped out, and many residents actually have Taino heritage. In addition to the Spanish settlers, a large number of French fleeing the Haitian revolution of independence settled here in the 19th century. Mix that with the African slave population and you have quite an ethnic melting pot. This has given the area a truly unique cultural mix, which has led to some remarkable cuisine.
Perhaps one of the best Baracoa Cuba attractions is the food. Try Yuca Bread which was a flat bread made by the Taino people. A Bacan is a tamal unique to Baracoa, Cuba made grated plantain banana, coconut milk and pork or seafood. Then steamed till cooked.

They are referred to as "Tamales del Oriente" because the food in the east of Cuba. Here the Haitian and African influences combined with the traditional Taino style to create a unique cuisine.
The Taino People of Baracoa
The Taino people, like many indigenous groups in Latin America, faced
near extinction after European colonization. Baracoa stands out as one
of the rare places in Cuba where you can still encounter descendants of
the Taino. At the Museo Arqueologico la Cueva Del Paraiso, you'll find a
reconstructed Taino settlement within a once-inhabited cave. While the
exhibits below are undoubtedly intriguing, the museum's pinnacle lies
above. Ascend to the upper level for a truly breathtaking view of the
city and the ocean. You'll find this in Moncada, Baracoa, near the Hotel
Castillo.
El Yunque Mountain

Yunque means anvil in English and that's what the top of this almost 2000ft mountain looks like. You can take a guided tour that will bring you to the summit of El Yunque, which offers a magnficient view of Baracoa. You'll walk through lush rainforests, including a number of fruit trees, just in case you hadn't been tempted enough by all the food already. Climbing is not recommended the day after heavy rainfall, as the track can become rather muddy. It's not a leisurely stroll and the exertion of climbing coupled with the heavy humidity of the region can makes the climb physically demanding. Make sure you wear appropriate shoes!
Let's Hit the Beach!
Baracoa's relative isolation means that it's not as crowded as other places in Cuba of a similar size. This means you only have to share those enticing beaches with a few other people, and if you venture further out you might even have the place to yourself. Playa Blanca is a short distance from the town (take a taxi), and is a gorgeously small beach. There's even a cave pool in the hills behind the shore. Manguana Beach also requires a taxi ride, and is more geared towards visitors, with bars and kiosks that will rent you a sun lounge chair for a very reasonable price.
It's Salsa Time
When the sun goes down, it's time to get your dancing shoes on. Like most towns in Cuba, you're spoiled for choice when you want to have a few drinks and a bit of a boogie. But there's a Baracoa institution that needs to be experienced. Casa de la Trova Victorino Rodríguez (located at Antonio Maceo No 149A) is full every night. Many locals using it as a kicking off point for the evening. The music is excellent and the crowd is a nice mixture of residents and visitors!