What to wear in Cuba? Cuba is a tropical island so you might think that beachwear is pretty much all you need. But there's a little more to it when it comes to what to wear in Cuba.
So when you're planning your sensational Cuban getaway, what exactly do you need to pack?
On Your Feet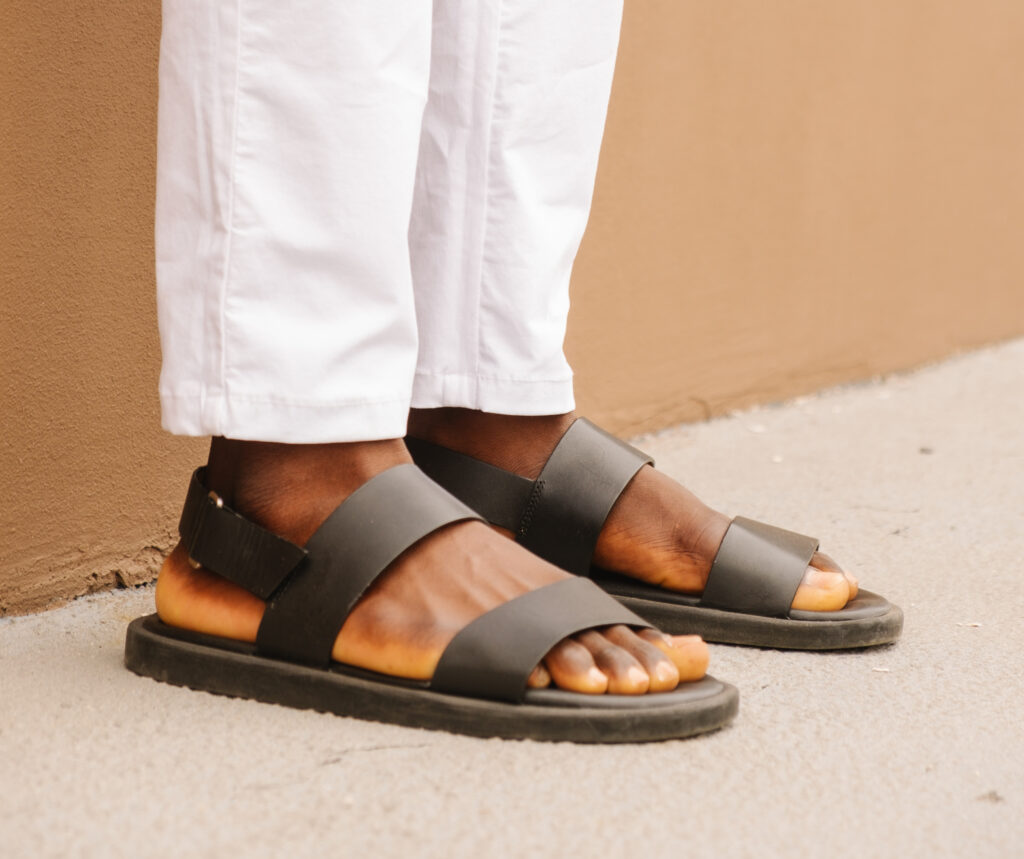 You're going to be doing a lot of walking, so bring some very comfortable shoes.
Hiking boots are fine if you're going to doing any hiking. Otherwise a good pair of sports shoes will do the trick. You really just need something with good arch support for all that walking. 
If you buy a new pair of shoes make sure you wear them in before you arrive in Cuba. Heat and humidity when combined with a new pair of shoes can result in blisters. So bring a box of band aids in your luggage just in case. These can be rather hard to track down in Cuba and are almost seen as a luxury item.
Sandals or flip-flops are great for the beach. It also pays to have a nice pair of shoes or good sneakers if you plan on dining out.
Daily Wear
Cuba is tropical country so lean towards dressing for comfort rather than style. But if you can do both all the better! Light, airy clothing is best for day to day wear. A light sweater is also a good idea for when the sun goes down, but only in the winter months.
The weather can occasionally turn foul. So it can also be smart to take a lightweight parka with a rain hood. A small foldable plastic poncho is also very handy
In the Evening: What to Wear in Cuba
If you show up to an upmarket bar or restaurant looking like you've spent the entire day on the beach? Well then the chances are that they will politely decline to let you in.
You don't need to bring a suit or a formal dress, but something "nice" to wear is highly recommended. Opt for cotton or linen—something that lets your skin breathe.
Formal shoes can be a nice touch, but only if you have room in your suitcase. As mentioned, you can probably get away with a pair of clean, dark sports shoes.
When you hit the clubs and bars, a pair of jeans and a T-Shirt will be absolutely fine. It's really a case of being casual yet presentable. Most venues don't have a clearly defined dress code, but avoid looking too shabby.
It's always good to have a few different options in your luggage.
Accessories and Extras
You'll notice that Cubans don't dress all that brightly, and this is also the case when it comes to accessories. People don't wear a lot of flashy jewellery and you should follow their lead when deciding wear in Cuba.
Although street crime is extremely rare in Cuba common sense prevails. Don't take a lot of expensive accessories with you when you go to Cuba.
A pair of good UV sunglasses and a sunhat and sunblock should be three basics in your luggage. For more info see our Ultimate Packing Guide For Cuba blog.
You might also want to bring a few travel packs of tissues to carry around with you. Or the old school option of a cotton handkerchief.
Still not sure what to wear in Cuba? Feel free to send us an email!