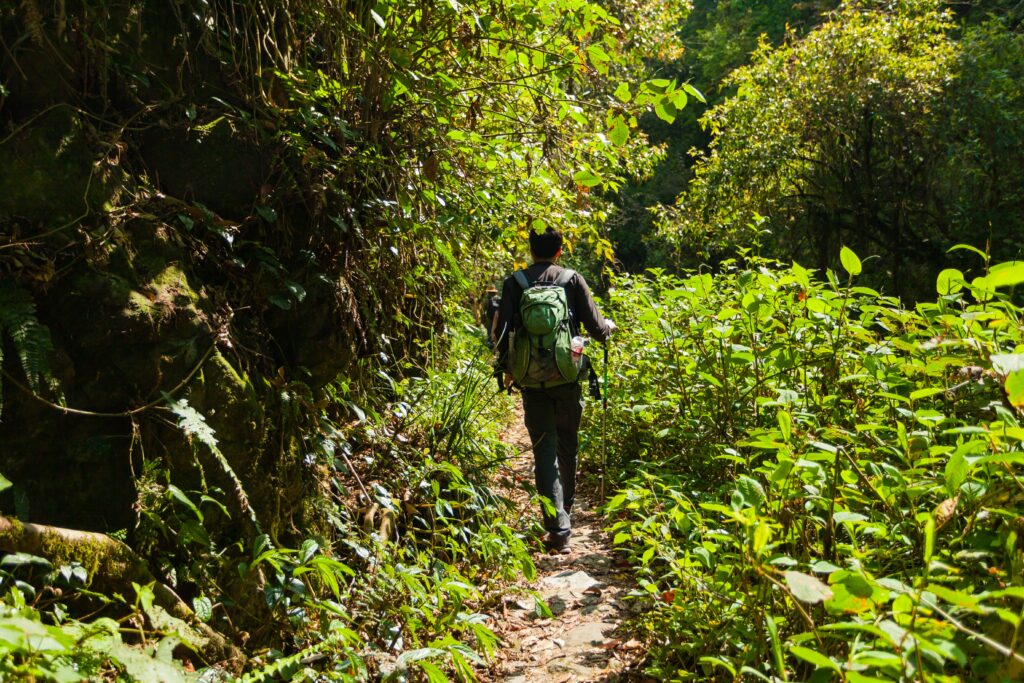 There are countless amazing outdoor activities in Cuba you need to try! Ones that will tempt even the most urban minded of travelers. But don't spend the bulk of your Cuban holiday in a crowded bar reeking of the sweet scent of cigar smoke. Because well… you're missing out.
Imagine, you could be out and about and enjoying the beautiful Cuban sun. Having experiences that the average tourist to Cuba would never dream of!
Cuba is so beautiful and there are vast swathes of protected national parks across Cuba to explore. There are a fair few things in Cuba's great outdoors that warrant your attention—the sorts of things you would regret missing. Luckily for you, we've whittled the list down to the absolute best of the best.
The Most Gentle Hike in Cuba? Into the Hills of Viñales
The charming town of Viñales probably looks much the same as it did a hundred years ago. Best of all it's just a short hop from Havana (about 2.5 hours in a car, and there are frequent bus services). It's here that you will find one of the most gentle outdoor activities in Cuba. It's a simple straightforward hike that allows you to see where those famous Cuban cigars come from.
Start in the centre of the town and then take a leisurely wander for roughly two kilometres (1.25 miles) along a road called Adela Azcuy. You will see vibrantly coloured buildings, although the small town will quickly give way to countryside. You'll end up at a tobacco plantation called Finca Raúl Reyes. It even has a refreshment stand, so you can stop for a cooling drink (or a shot of rum).
You can call it a day here or keep walking until you reach Cueva de la Vaca. This is a rather lovely cave further up in the hills that surround the town.
An Underground Escape to the Ocean: La Cueva De Los Peces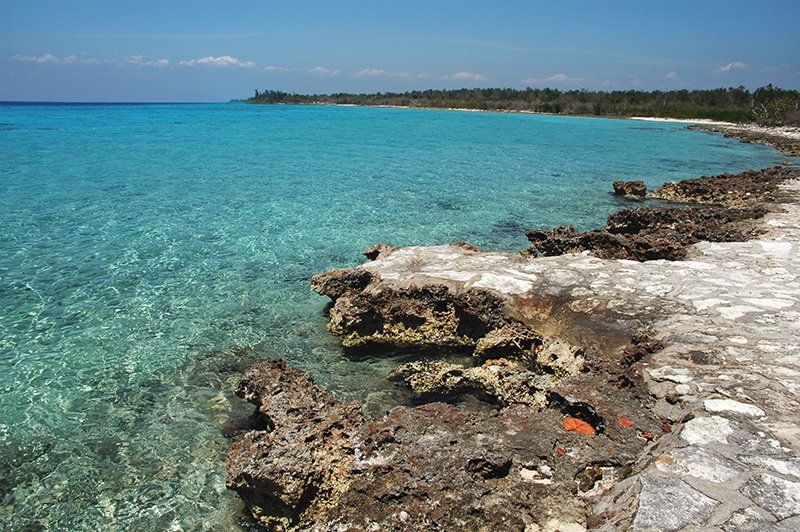 The Bay of Pigs is historically interesting and the beach itself on Cuba's southern coast is simply sublime. But there's an even prettier spot just inland from the beach, and it's one of our top picks for the outdoor activities in Cuba you need to try. La Cueva de los Peces is a sinkhole surrounded by lush tropical plants that look as though they've been landscaped into position. But no, this area is authentic and natural.
If you think that the water looks suspiciously dark, there's a reason. Underneath the water is a series of natural caves that actually lead all the way out to the ocean. You will need to rent diving gear (and a guide) if you wish to explore the undersea caves, but you can splash around in the cool, clear water without having to pay a cent.
Narrow but Not Shallow: Varahicacos Ecological Reserve
Varadero is home to some of the plushest resorts in Cuba and it can look much like any vacation spot in the Caribbean. It's still lovely though! Leave the sunburnt tourists on the beach and head to the Varahicacos Ecological Reserve.
There are a number of easy hikes that start from the Reserve, most of which are free. Although you will be charged a small fee to walk on some of these trails. It really depends on how much time you have to spend, although none of the walks can be described as gruelling. The Hicacos Peninsula (where Varadero is located) is only 2.5 km across at its widest point so hikes are short. We recommend the leisurely hike to Cueva de Musulmanes. Here you will be able to see human remains from the original indigenous inhabitants, the Taino, which are more than 2000 years old).
Pink Flamingos: One of the Most Relaxing Outdoor Activities in Cuba
It used to be difficult for Americans to visit Cuba, but the residents of the Guanaroca Lagoon didn't let that stop them. The lagoon has a large number of resident flamingos, some of who fly back and forth between Florida every year. You can book a tour in the nearby town of Cienfuegos to explore the lagoon and the surrounds.

Take a rowboat (comes with a person to do this for you) for a closer look at the flamingos. This is truly one of the most relaxing outdoor activities in Cuba.
Let "Someone" Else Do the Walking: A Horse Trek in the Valley of the Sugar Mills
A wander through the UNESCO protected Valley of the Sugar Mills just outside of Trinidad is pretty spectacular! It's about one of the best outdoor activities in Cuba we can think of. Take a guided horse trek through the valley and you can see far more of it without breaking a sweat.
Many horse treks can be booked in Trinidad itself, and you can spend the better part of the day exploring the valley, before heading into the hills. If it's a hot time of year (and yeah, that could describe Cuba pretty much all year round), then request a trek with a swimming stop, so you can allow the lovely horses to take a rest while you take a dip in the stream. Most of the treks are all-inclusive, so there will be meal stops as well.
pretty