The description of Cuba as a unique destination is certainly a worthy one. As one of the last communist regimes, life in Cuba remains very different to that many of us – and our children – lead. As a result, a visit to the island offers visitors of all ages the chance to take pleasures in the simple things in life, from the great cuisine to unmissable street carnivals. There has probably been no better time to take a family trip to Cuba, not least because 2019 sees Havana marking 500 years since its foundation.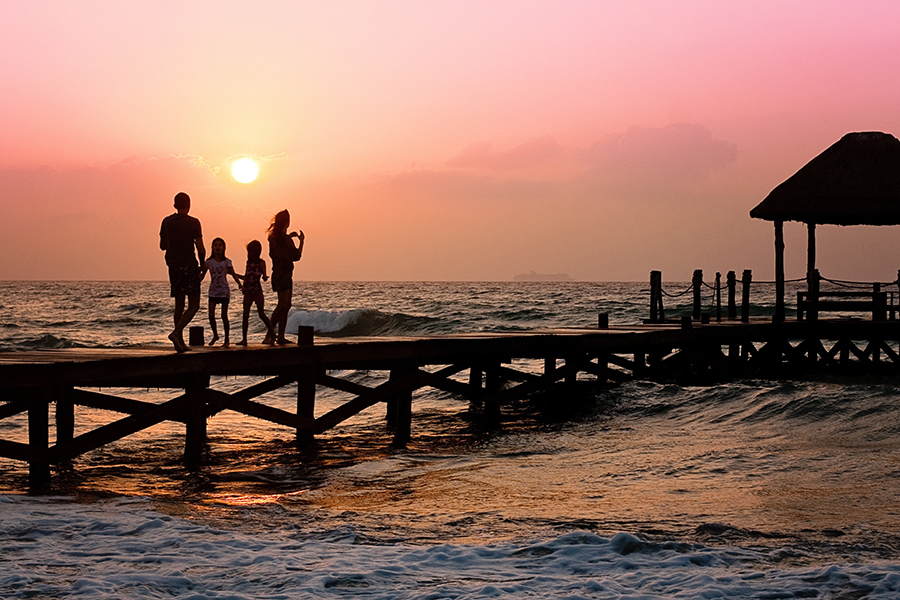 Is Cuba a family-friendly destination?
The short answer is yes, absolutely! Despite political tensions between Cuba and the United States in particular that have lasted for decades, life remains very family-centric in Cuba, meaning children of all ages are welcomed with open arms. Hotels throughout the country are family-friendly, and the beaches and ocean are perfect for families, whether you're looking for activities such as kayaking and snorkelling or just a pleasant stretch of sand in which to play with a bucket and spade. Come the weekend and you're sure to find activities for children in the main square of whichever town or city you're in – activities that are as diverse as horse riding to fun fares. What's more, the island has an incredibly low crime rate, and is also happily malaria-free.
Plan ahead for the perfect family trip to Cuba
Cuba is definitely one of those destinations where planning the perfect family trip in Cuba ahead of time reaps the benefits on arrival. Some simply planning before you go, thinking about what each member of the family enjoys doing, will help you work out whether you should base yourself in one city or explore a whole region, if not the whole island. In the same way, don't plan long stints in Cuba's museums – however great they are – if you know from past experience your children aren't going to enjoy the experience quite as much as you had hoped they would. But whatever you do, make sure you spend a couple of days in Havana, as it celebrates its 500th birthday in 2019.
What about the weather?
Cuba enjoys warm subtropical temperatures throughout the year, averaging at a balmy 26C during the winter, and rising to around 31C during the height of summer. Quite simply, this means any month of the year is viable when it comes to planning a family trip to Cuba.
The dry season summer runs from November to April. The period of December to March is the coolest time of year, making it great for urban and rural exploration, but perhaps not the best months of the year when planning a beach holiday. Much of the rest of the year, from June to November, is official described as hurricane season, although the likelihood of actually encountering one of these storms while travelling is very small. When they do occur at all, they are most likely between August and October. More importantly, the country's rainfall peaks in July and August, although its never heavy enough to affect pre-made plans for longer than a couple of hours at most.
Superb activities in and out of the water
Nothing says 'family holiday' than fun in the sun on the beach. Cuba's great year-round temperatures extend right to its coastline, making the country a great destination for a full gambit of water sports and shoreline activities, as we've already suggested. From a gentle paddle in the shallows, to a whole host of adrenaline sports, there's something for every member of the family in Cuba. Opportunities are as diverse as fishing, surfing and snorkelling. There are also enough beaches to keep most families amused for a month or more. Decide between the resort-focus of Varadero, the more isolated aspect of Playa Ancon outside of Trinidad, or the beach on the seafront of the village of Jibacao among many others.
Extraordinary culture
The culture of the Caribbean's largest island is like no other, an incredible blend of European, African, and indigenous customs that have fused and adapted over the past five centuries to create the intricacies of today's Cuba.
An incredible opportunity to stimulate young minds, Cuba has an array of cultural delights, wherever you choose to visit on the island. There are the preserved colonial cities of Trinidad and Cienfuegos, the famed Coppelia ice cream parlour or lesser known four floors of exhibits at the planetarium in Havana, or buildings linked to Cuba's revolutionary history, such as the Che Guevara mausoleum overlooking Santa Clara. We can't think of a better way to get minds racing than the idea of rebels in the surrounding hills!
Our top tips for planning a family trip to Cuba
Although Cuba is a fantastic family destination, there are certain considerations to keep in mind. The most important to these is to remember that medicines (anything from prescription medicines to asthma inhalers) might not be available as they are at home. We recommend taking a supply that will last you until your return – including of sun cream that can also be difficult to find.
Its also worth noting that internet access is much more widely controlled than in other countries, meaning WiFi availability almost certainly won't meet the standard you're used to. As a result, make sure all-important documents are printed out, and don't rely on the internet for maps or other tools as you might at home! Activity books are a good replacement for online games, but its worth making sure your children understand the limitations of the internet while travelling in Cuba before they arrive.
There's really no reason to fear planning a family trip to Cuba in 2019. Away from the headlines, Cuba is a fantastic destination for families, offering good weather, a welcoming atmosphere, and an incredible range of activities and sights. Knowing this, it would be a shame to miss out!