Cuba is a beautiful and vibrant country that offers a unique experience for travelers. However, planning a trip to Cuba can be a bit daunting, especially if you're not familiar with the country's customs, culture, and logistics.
In this article, we'll cover what you need to know before you go, from visas to currency to safety tips.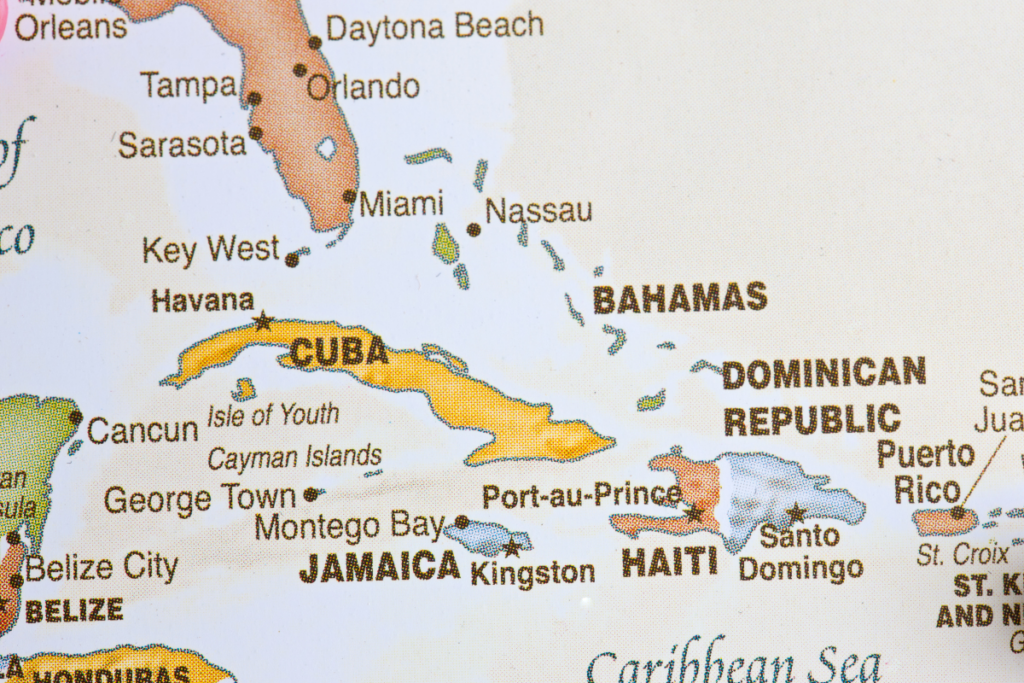 One of the most important things to consider when planning a trip to Cuba is getting a visa. U.S. citizens need a visa to travel to Cuba, and there are several ways to obtain one. The easiest way is to book your trip through a travel agency that specializes in Cuba travel. They will handle the visa application process for you or provide you with the information you need to obtain one. Alternatively, you can apply for a visa through your closest Cuban embassy or a third-party visa service.
In 2021, Cuba began to phase out the Cuban Convertible Peso (CUC). This brought an an end to the dual currency system that was operating through the 1990's and 2000's. The only official currency in Cuba is now the Peso Cubano – CUP. Due to high levels of inflation on the island, the CUP's value has weakened over time.
Cash is very much king in Cuba at the moment and it is best to bring cash (Euro€, USD$ or GBP) to pay for goods and services, rather than relying on using your credit card or withdrawing cash at an ATM. Typically U.S. credit cards or cards affiliated with a U.S. bank, will not work in Cuba.
Your travel agent or tour operator will be able to provide you with an extensive list of tips and recommendations when it comes to currency in Cuba.
The best time to visit Cuba is during the dry season, which runs from November to April. The weather is warm and sunny, and there's very little rainfall. However, this is also the busiest time of the year, so be prepared for crowds and higher prices. If you want to avoid the crowds, consider visiting during the shoulder season, which runs from May to October. The weather is still warm, but there's a higher chance of rain and hurricanes.
Cuba has a wide range of accommodation, from luxury hotels to budget-friendly casa particulares (casa's). Casa particulares are private homes that rent out rooms to travelers. They offer a unique and authentic experience and are a great way to meet locals. If you're looking for a more upscale experience, there are several international hotel chains in Cuba, including Meliá, Iberostar, and Accor.
U.S travelers will need to stay in privately run accommodations (Casa's, B&B's and smaller boutique hotels) as U.S. regulations prevent them from staying at most major chain hotels.
Getting around Cuba can be a bit challenging, but there are several options available. The most common mode of transportation is by taxi, either private or shared,(a taxi collectivo).
You can also rent a car, but it's important to note that driving in Cuba can be difficult and the roads are not always in the best condition. Another option is to take the Viazul Bus, which is the most affordable option but can be crowded and uncomfortable.
Cuba is generally a safe country for travelers, but it's important to take precautions as you would in any unfamiliar destination. Petty crime, such as pickpocketing and theft, can occur, especially in tourist areas. It's also essential to be aware of your surroundings and avoid walking alone at night. If you're a solo traveler, consider joining a group tour or hiring a local guide.
Planning a trip to Cuba can be an exciting and memorable experience, but it's important to be well-prepared before embarking on your adventure. From entry requirements and internet access to cultural etiquette and shopping, there are several factors to consider when planning a trip to this the most vibrant destination in the Caribbean. This blog post will provide all the helpful tips and information you'll need to ensure that your trip to Cuba goes as smoothly as possible and is a resounding success!
Entry requirements: Before traveling to Cuba it's important to check the country's entry requirements. Most visitors are required to obtain a tourist visa, which can be obtained through a travel agency or the Cuban embassy. Additionally, all travelers must have travel insurance that covers medical expenses. Be aware that it's not possible to enter Cuba without this.
Internet access: Internet access in Cuba is limited, and Wi-Fi hotspots are not as widely available as in other countries. To access the internet, visitors must purchase a prepaid internet card from one of the ETECSA offices or hotels that offer Wi-Fi.
Power outlets: Cuba uses type A and B power outlets, which are the same as those used in the United States. However, voltage can vary so you might want to consider bringing a voltage converter or adapter to avoid damaging electronic devices.
Health and hygiene: It's important to practice good hygiene when traveling in Cuba to avoid getting sick. Be sure to wash your hands frequently, drink bottled water, and avoid eating food from street vendors. Visitors should also be aware of the risk of mosquito-borne diseases like dengue and Zika and take precautions like using insect repellent.
Cultural etiquette: Cubans are generally friendly and hospitable, but it's important to be respectful of their culture and customs. For example, it's customary to greet people with a handshake and to address them by their formal title, such as "señor" or "señora." Visitors should also avoid discussing sensitive political topics and be aware that public displays of affection are not common in Cuban culture.
Shopping: Cuba is known for its handmade crafts and souvenirs, including ceramics, cigars, and artwork. Visitors should be aware that there are restrictions on bringing certain items back to their home country, such as Cuban cigars. It's recommended to check the customs regulations before making any purchases.
Planning a trip to Cuba can be an exciting and rewarding experience. By following these tips and taking the time to plan your trip, you can ensure that your visit to Cuba is safe, enjoyable, and hassle-free.
Remember to obtain a visa, bring cash and be aware of the local customs and culture. With these things in mind, you'll be able to make the most of your trip and create lasting memories in this beautiful country.